Bob Irwin highlights the latest self-defense and other shootings of the week. Read them and see what went wrong, what went right and what we can learn from self-defense with a gun.
USA –-(Ammoland.com)- Twin Cities.com reports 09-21-18 St, Paul, Minnesota, a minor car accident in downtown ended with a confrontation and a driver being shot in the ankle on Thursday, according to Sgt. Mike Ernster of the St. Paul Police.
When Officers responded to the 7:25 p.m. accident scene, a 35-year-old motorist told police that he had been stopped at the light at Seventh and Robert streets when a red four-door vehicle struck his vehicle.
The suspect kept going and the victim followed him to Ninth and Robert streets. That's where the offending driver suddenly stopped and exited his vehicle.
The drivers got into a verbal argument with each other as the offending driver denied striking the other vehicle. The victim whose vehicle was struck said the other driver suddenly pulled out a gun and started shooting at him. [Surprise!]
After the victim was hit in the ankle, the victim ducked behind his own car. He drew his legal concealed firearm and returned fire.
The suspect fled the scene on foot and was not found. A woman, who was a passenger in the suspect's vehicle, drove away.
Paramedics took the victim to Regions Hospital, where he was treated for a non-life threatening injury.
Comments:
Apparently another case of "Road Rage". This is why citizens carry firearms for self-defense. Clearly if he had not been armed, he would be dead.
That being said, consider driving away when the perp stopped and calling 911 with his description and plate number would have saved the victim here a lot of time and paperwork.
I've worked on a few cases over the years wherein after a minor fender bender, the offended driver pursues "To get the license number". When these end up in a shooting – who was the aggressor?
Let the police do the chasing!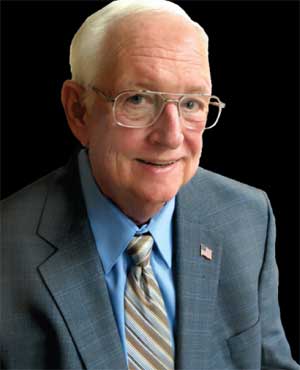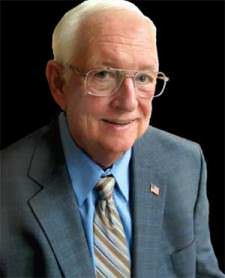 Bob Irwin, Las Vegas
About Bob Irwin
Bob is retired after 30 years of ownership of The Gun Store & Indoor Range in Las Vegas. He continues his 2A issues show "Fired Up with Bob Irwin" on YouTube and on KLEY 1230 AM, The Nevada Talk Network on Saturdays.
As a firearm instructor of Concealed Firearm Applicants, Armed Security Officer and Law Enforcement Academies over his career, Bob appears frequently as an expert witness for firearm & use of force cases in Federal, State, and local courts.
xxxxxxxxxxxxxxxxx