WEST POINT, MS – -(AmmoLand.com)- Mossy Oak has officially added former NFL Pro Bowler, two-time Super Bowl champion, and defensive captain for the Pittsburgh Steelers to its National ProStaff.
Brett grew up in Wyoming, hunting, fishing and learning his way around the great outdoors. Those experiences shaped Brett into who he is today, as a leader, conservationist and GameKeeper.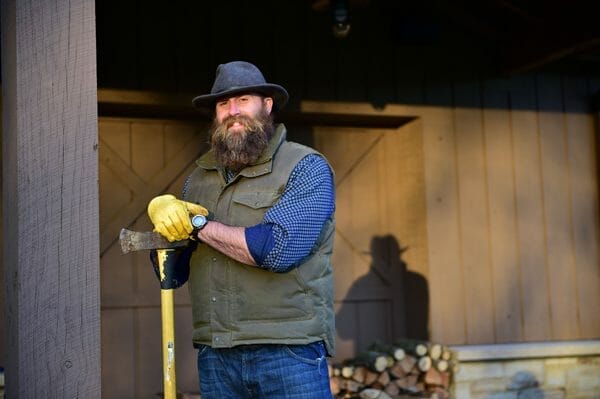 Following football, Brett passed on offers to get into coaching and media. Instead, he chose a new career path and launched Mighty Oak Adventures in 2016, seamlessly blending his passion for creating unity within a group and his admiration for anything involving the great outdoors. The company serves as a unique outlet for corporations who are looking to connect on a different level and boost team moral. Brett shares his experiences from the gridiron and being a Super Bowl Champion.
"I am honored to partner with Mossy Oak," said Keisel. "Mossy Oak is a leader in their industry and a company I have grown to respect as an outdoorsman. Their commitment to conservation and preserving the outdoor lifestyle speaks deeply to who they are and who I am as a person and professional."
Like the Mossy Oak mission, "to help people live their best life outdoors," Brett has made it his mission through Mighty Oak Adventures "to provide an outdoor experience that consolidates business, leadership and team-building together in a way that will enrich and enhance personal and professional growth."
"Brett is the epitome of a true leader," said Ben Maki, Chief Marketing Officer for Mossy Oak. "He was a standout leader during his time in the NFL, whether he was on or off the field. Now, he demonstrates his ability to lead by giving back to his community through philanthropy and team building. His values as a man, professional, and outdoorsman fully resemble the character of a person we are proud to represent Mossy Oak on our National ProStaff."
To learn more about Mossy Oak, or to enjoy free, timely and entertaining hunting and outdoors content, visit www.mossyoak.com.
Established in 1986, Haas Outdoors Inc. is headquartered in West Point, Miss., and is home of Mossy Oak. For more than 30 years, Mossy Oak has been a leading outdoors lifestyle brand that specializes in developing and marketing modern camouflage designs for hunters and outdoors enthusiasts. The Mossy Oak Brand and patterns can be found on a multitude of products worldwide. Haas Outdoors Inc. is the parent company of Mossy Oak, BioLogic, Capture Productions, MOOSE Media, Nativ Nurseries, Nativ Living, GameKeepers, GameKeepers Kennels and Mossy Oak Properties. Mossy Oak is the official camouflage of the National Wild Turkey Federation, Ducks Unlimited, Quality Deer Management Association, and Mack's Prairie Wings and the official pattern of B.A.S.S., MLF and Cabela's Collegiate Bass Fishing Series.
Follow Mossy Oak on Facebook, Twitter, Instagram, Google+, Pinterest and YouTube.