WEST POINT, MS – -(AmmoLand.com)- Airing on Pursuit Channel on Sunday nights at 9:00 PM Eastern is the all-new commercial-free series, "Short Films," filmed and produced by Mossy Oak Capture Productions.
"Short Films" is the first show of its kind to air on a national platform and offer non-stop outdoor television entertainment. Each episode of "Short Films" will offer 30 minutes of continuous outdoor action, featuring a compilation of episodes from the popular online Mossy Oak Capture digital series titles, including: The Obsessed, IMPULSE, HONOR, Elements, Family Tree, The Specialists and many more.
"Short Films" will be sure to deliver the widest variety of entertaining outdoor video content. Viewers could begin an episode watching the most accomplished bass fisherman of all time and Mossy Oak Fishing's Team Leader, Kevin VanDam doing what he does best and finish with Mossy Oak's founder and CEO, Toxey Haas, as he witnesses his father, Mr. Fox complete his 70th and 71st successful turkey seasons.
"The world of outdoor television and outdoor entertaining is ever-changing and we are proud to have a team setting the standard for what it should look like," said Ben Maki, Chief Marketing Officer of Mossy Oak.

"It is in the heart of everyone here at Mossy Oak to carry out our mission to help people live their best life outdoors and that passion is portrayed through the ability of our production team to tell such compelling stories. Viewers of 'Short Films' can expect an outdoor television viewing experience like they've never seen before."
To learn more about Mossy Oak, or to enjoy free, timely and entertaining hunting and outdoors content, visit www.mossyoak.com.
---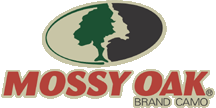 Established in 1986, Haas Outdoors Inc. is headquartered in West Point, Miss., and is home of Mossy Oak. For more than 30 years, Mossy Oak has been a leading outdoors lifestyle brand that specializes in developing and marketing modern camouflage designs for hunters and outdoors enthusiasts. The Mossy Oak Brand and patterns can be found on a multitude of products worldwide. Haas Outdoors Inc. is the parent company of Mossy Oak, BioLogic, Capture Productions, MOOSE Media, Nativ Nurseries, Nativ Living, GameKeepers, GameKeepers Kennels and Mossy Oak Properties. Mossy Oak is the official camouflage of the National Wild Turkey Federation, Ducks Unlimited, Quality Deer Management Association, and Mack's Prairie Wings and the official pattern of B.A.S.S., MLF and Cabela's Collegiate Bass Fishing Series.
Follow Mossy Oak on Facebook, Twitter, Instagram, Google+, Pinterest and YouTube.