Houston, Texas – -(AmmoLand.com)- The Bureau of Alcohol, Tobacco, Firearms and Explosives and the National Shooting Sports Foundation (NSSF), the trade association for the firearms industry have announced a reward of up to $8,000 for information leading to the arrest of the suspect(s) responsible for burglarizing Phantom Tactical, located at 15626 Galveston Rd., Houston, Texas.
On October 22nd at 2:21 am, four suspects entered Phantom Tactical, while the store was closed. The suspects gained entry by using a sledgehammer to break the front door and stole two (2) firearms and $4,000.
The suspects are described as 18-25 years of age, slender, and wearing all black clothing with their faces covered. One suspect was wearing a sweatshirt with the logo "Thrasher" on it.
"Recovering these firearms quickly before additional crimes are committed remains a top priority for ATF," said ATF Houston Field Division Special Agent in Charge Fred Milanowski.
Anyone with any information about this crime should contact ATF at 1-888-ATF-TIPS. Information can also be sent to [email protected], through ATF's website at www.atf.gov/contact/atftips. Tips can be submitted anonymously using the Reportit® app, available from both Google Play and the Apple App store, or by visiting www.reportit.com (link is external)."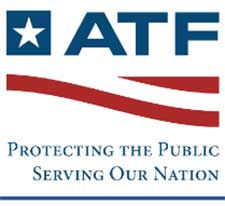 The reward is part of a larger national cooperative initiative between the NSSF and ATF in which NSSF matches ATF rewards in cases involving the theft of firearms from federally licensed firearms retailers. ATF works closely with members of the firearms industry to curb the criminal acquisition and misuse of firearms.
ATF is the lead federal law enforcement agency with jurisdiction involving firearms and violent crimes and regulates the firearm industry. More information about ATF and its programs is available at www.atf.gov.