Cowboys or Redskins?
Texas – -(AmmoLand.com)- On Thanksgiving this year, Colt McCoy will challenge the Dallas Cowboys, as he steps up to become the Washington Redskin's new starting quarterback after Alex Smith's injury.
Dallas fans are amiss as to who to cheer for tomorrow. Colt is a hero in Texas but now plays for the rival team.
Last issue of Hook & Barrel Magazine, we put Colt on our cover and featured his love for the outdoors.
"I am a better fisherman and a better hunter," McCoy says, "then a better football player. I'll put them in that order. I can fish with the best of them, I can hunt with the best of them and I'm working to throw a football with the best of them", he said when interviewed.
Dallas fans are torn whether to cheer for Colt or the Cowboys. How can you not cheer for the home team? At the same time, how can you not cheer for the University of Texas 4 time MVP who now plays for the home team's rival?
What a predicament.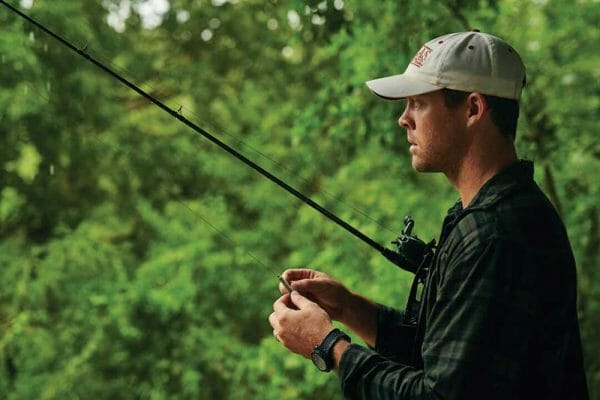 AND, what are Colt's thoughts? He'd rather be fishing.
"I love the game – The screaming and yelling fans of 80,000 and 90,000, everyone cheering, happy, and upbeat and all those pats on your back. Those are great. But being outside and fishing on a boat somewhere in the middle of nowhere – I don't think it gets any better than that", say McCoy.
Who are you cheering for?  Read the full story at Hook & Barrel Magazine online.
---
About Hook & Barrel Magazine
Hook & Barrel is a new lifestyle publication dedicated to the modern outdoorsman. Every issue features the latest trends, gear and lifestyle accessories, plus reviews and educational tools. The gear and accessories Hook & Barrel will cover goes beyond the typical products seen in other hunting magazines. Everything from watches and survival equipment, to vehicles that appeal to the modern outdoorsman will be covered.