Reno, Nev. –-(Ammoland.com)- Pheasants Forever & Quail Forever has appointed Matt Hardinge, a diehard upland hunter and outdoor enthusiast, to serve as the organization's Northwestern U.S. Regional Representative. In this role, Hardinge will provide support for volunteers and partners in Idaho, Washington, Utah and Oregon – currently home to 20 Pheasants Forever chapters, 2 Quail Forever chapters and more than 3,000 members – as they focus on public and private lands habitat conservation efforts for pheasants, quail and other wildlife.
Pheasants Forever and Quail Forever empower county and local chapters with the responsibility to determine how 100 percent of their locally raised conservation funds will be spent – the only national conservation organization that operates through this truly grassroots structure. As a result, chapter volunteers can see the fruits of their efforts locally, while belonging to a larger national organization with a voice on federal and state conservation policy. Hardinge will help guide local chapters to achieve the organization's mission, while also fostering stronger partnerships with state agencies, corporate supporters, donors, and upland hunters.
"Opportunities abound in upland landscapes of the West for largescale habitat conservation projects, local chapter starts and bigger, more meaningful partnerships," stated Al Eiden, western regional director for Pheasants Forever & Quail Forever. "I'm pleased to hire Matt Hardinge as our new staffer in the Northwest and look forward to seeing him tackle all of these opportunities and more with our dedicated volunteers and partners."
Raised in London, England on the traditions of European wingshooting, Hardinge accompanied his father at the age of twelve on driven shoots every weekend during the season. Harvesting his first pheasant with a .410 side-by-side the following year, he quickly gained a respect and love for upland hunting. Hardinge traveled to the United States for his higher education at Eckerd College in St. Petersburg, Florida, earning a Bachelor of Arts degree in Sports Marketing with a minor in Marine Biology. Hardinge has been a freelance consultant in marketing and event management since 2008, working with high-profile brands such as Heineken, Dos Equis, Strongbow Cider and more. Additionally, he is the founder of Motek Music based in the United Kingdom, a planning and marketing firm for international music events worldwide. Rounding out his career experiences, Hardinge managed the Australian government's foreign diplomacy program based at the Australian Consulate in Los Angeles, California.
"Combining my passion for upland hunting with my professional life really is a dream come true," explained Matt Hardinge, "I'm prepared to make this a long-term position and look forward to helping build the brand of Pheasants Forever and Quail Forever in America's Northwest."
Chasing upland birds throughout the West, Hardinge has harvested a dozen different upland gamebird species, including the elusive Himalayan Snowcock earlier this fall in the Ruby Mountains of Nevada. In addition to upland hunting, he shares an interest in many outdoor activities including rock climbing, mountaineering, fly fishing, backpacking, soccer, ice hockey, and mountain biking.
---
About Pheasants Forever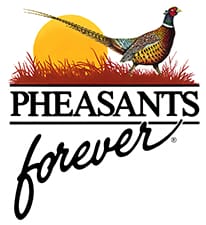 Pheasants Forever, including its quail conservation division, Quail Forever, is the nation's largest nonprofit organization dedicated to upland habitat conservation. Pheasants Forever and Quail Forever have more than 140,000 members and 700 local chapters across the United States and Canada. Chapters are empowered to determine how 100 percent of their locally raised conservation funds are spent; the only national conservation organization that operates through this truly grassroots structure. Since creation in 1982, Pheasants Forever has spent $784 million on 530,000 habitat projects benefiting over 17 million acres nationwide.