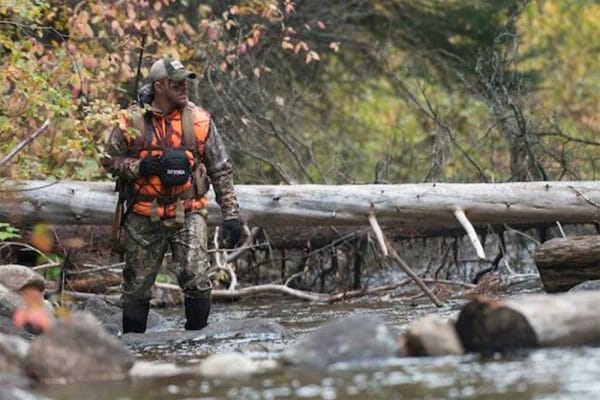 FERNANDINA BEACH, FL. –-(Ammoland.com)- When it comes to finding that perfect place to hunt, a lot of factors play into the decision, a recent HunterSurvey.com survey discovered. At the top of that list is the availability and abundance of game hunted. In a question that allowed for multiple answers, 48 percent of those surveyed said this was a critical factor in their decision. Not surprisingly, hunters want to hunt where they feel they have a better chance for success.
The other top factors in choosing a place to hunt were convenience, as in how far a location is from home, with 45 percent of those surveyed citing that as a key reason, while the ability to escape crowds or finding a "quiet place to hunt" was chosen by 45 percent of those surveyed. Other reasons in order of how many respondents selected them include:
Past hunting success on that property (32 percent)
Location provides access to private land (27 percent)
Land allows for public access (13 percent)
Location is recommended by a friend or family member (13 percent)
The size of the property (12 percent)
How much it costs to hunt there (12 percent)
"Finding ways to provide hunters with relatively convenient and uncrowded places to hunt, along with a decent chance of encountering game, is a real challenge in many parts of the country, but is one the hunting and wildlife management community must continue to pursue," says Rob Southwick, president of Southwick Associates, which designs and conducts the surveys at HunterSurvey.com, ShooterSurvey.com and AnglerSurvey.com.
To help continually improve, protect and advance hunting, shooting and other outdoor recreation, all sportsmen and sportswomen are encouraged to participate in the bi-monthly surveys at HunterSurvey.com, ShooterSurvey.com and/or AnglerSurvey.com. Every other month, participants who complete the surveys are entered into a drawing for one of five $100 gift certificates to the sporting goods retailer of their choice.
---
About Southwick Associates
Southwick Associates is a market research and economics firm, specializing in the hunting, shooting, sportfishing, and outdoor recreation markets. For more than 25 years, Southwick Associates has established a proven reputation for delivering comprehensive insights and statistics assisting business and strategic decisions across the entire outdoor industry; from government agencies, industry associations and non-profit organizations, to affiliated businesses and manufacturers. Aside from custom market research, Southwick Associates also provides syndicated participation, media consumption and equipment purchase tracking studies utilizing their proprietary sportsmen panels. Visit www.southwickassociates.com for more information.