U.S.A. –-(Ammoland.com)- The Mossberg Shockwave and Remington Tac-14 brought the idea of non-NFA "firearms" mainstream.  By building these firearms on receivers not yet declared shotgun manufacturers are able to chamber a firearm in 12 gauge and have a barrel shorter than 18″ without creating a title II firearm.  This in effect creates what handles and looks like a short-barreled shotgun but legally is not and so frees prospective owners of the legal hassles of owning such a firearm.
Pushing legal silliness aside these non-NFA firearms provide potential solutions for those looking for 12-gauge power in a more compact package.  Easier to stow and easier to wield in tight confines.  Advanced Weapon Systems has produced the Spets-12 using SDS Import receivers based on the Saiga-12 design.  All the features SDS Import's Lynx-12 (a Chinese-manufactured variant of the Saiga-12 and legal for import) remain, but in a more compact package only 28.5″ long with a 13″ barrel.  As with the Shockwave and Tac-14 control-ability is a concern.  The Spets-12 comes equipped with a brace that makes handling closer to that of a rifle.
The short clip below was filmed firing Russian zinc slugs:
Those familiar with AK-style 12 gauge firearms know they do have a few complications.  The most common of these complications can be a sensitivity to light loads.  The Spets-12 offers an adjustable gas block, but with just a 13″ barrel there is only so much gas available to cycle the action.  The gun cannot be expected to run reliably with loads lighter than #6 shot.  Were the Spets-12 to be a bird gun that might be a problem.  This firearm is clearly intended as a defensive firearm, so a limitation to size 6 shot or larger is more of a check on the shooter than it is a limitation of the firearm.
Warnings aside we hit the range with it:
This firearm is available from a variety of retailers including Atlantic Firearms and Classic Firearms.  Retail price hovers around $899.  Features are described as:
Coated with Black Cerakote for a very durable and good looking finish.
13 inch 2 ¾ and 3" chambered chrome lined barrel threaded for all Saiga 12 accessories.
Overall length is 28.5 inches to adhere is ATF regulations.
Uses all Saiga 12 magazines and drums.
4 position gas system.
Enhanced AK safety and Bulgarian style rail mount.
Hammer forged bolt and trunnion for increased life and durability.
A 1.5MM receiver for increased strength.
Single point sling mount.
Utilizes the SB Tactical SBAS collapsible arm brace and TDI Mil-Spec AK to AR adapter with flutes and sling mount.
Included is a 5 round magazine and owner's manual.
For those wanting a closer look at the internals of the Spets-12 see the video below.  The build quality maintains what I have come to expect from SDS Imports who's receivers are the heart of the Spets-12.
AWS Spets-12 Tabletop Review:
The power of a 12-gauge in a package reduced in size to that of a pistol.  What's not to like?  Saiga-pattern magazines are plentiful and reasonably priced and the gun runs on defensive loads for which it was intended.  I see no drawbacks to the Spets-12.  It does cost more than similarly-sized platforms in 12 gauge, but it offers a semi-auto rate of fire and a higher capacity.  I could see the Spets-12 finding a home bedside or in a squad car as a light-weight and portable way to pack some extra firepower.
---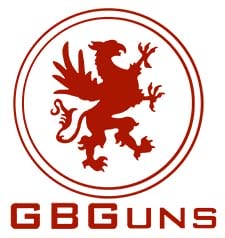 About Graham Baates
"Graham Baates" is a pen name used by a 15-year active Army veteran who spent most of his time in the tactical side of the Intelligence community including tours in Afghanistan and Iraq. Post-Army Graham spent some time in the local 3-Gun circuit before becoming a full-time NRA Certified defensive handgun instructor and now works as an industry writer while curating a YouTube channel on the side. Visit Graham on Youtube .