By Graham Baates YouTube personality, Graham Baates, gives us a video report on the .458 SOCOM from Sharps Bros. and Tromix Lead Delivery Systems
U.S.A. –-(Ammoland.com)- "Do you want to try an AK in .458 SOCOM?" was the question I received from my editor.  "Who would say no to that?" was the question my mind immediately formed.  I own AKs in six calibers and love them all.  Generally, 12 gauge or 7.62x54R is considered about as big of a caliber as one would want to attempt and expect much accuracy or longevity.  Accuracy and AKs are not always known to be friends as the platform was never intended to be for tack driving.  The AK was intended for Soviet defensive tactics which limited the average infantryman's engagements to 300 meters and closer.  Even at 5 moa, it's still theoretically possible to land a torso hit at 300 meters, so why fret?
Decades later the modern American shooter enjoys precision and should.  Manufacturing technology has improved greatly for both firearms and ammunition.  Taking things a step further are the more artisan companies like Sharps Bros. who are taking full advantage of modern CNC machining to produce not just parts, but pieces of art.  Combine that art and advanced manufacturing from Sharps Bros. with the focus of a specialty company like Tromix Lead Delivery Systems and you're bound to create an incredible rifle.  Such a rifle is what we recently had the opportunity to experience with Mr. John Sharps himself.  The MB-47 Sharps Bros. receiver has been populated by the creator of the original .458 SOCOM, Tromix.
Are you excited yet?
As you can see in the video above the rifle does more than just work, it's a smooth shooter.  Never did I expect .458 SOCOM to pop off as rapidly and comfortably as if it were .223.  Decades after the initial request for development of .458 SOCOM it appears we have a platform matching the original intent.  A fighting rifle that can easily sling 300gr projectiles with accuracy beyond what is needed for the range of the cartridge.  Our short field testing day of this pre-production model gave us respectable 2-2.5 moa groups using a 2 moa red dot and ammunition from Wilson Combat and Inceptor.
Pricing and specifications aren't available yet as the rifle we shot was one of only two in existence at the time of filming.  Tromix is considering making a run of these available.  If you're interested in getting your hands on one I suggest you contact them for pricing and availability.  You may be wondering why such a rifle is even in the public eye if it isn't commonly available yet.  For me, the Sharps Bros./Tromix .458 SOCOM rifle is a demonstration of some major accomplishments.  It proves the Sharps Bros. MB-47 receiver an excellent platform for a multitude of calibers; if it can handle .458 SOCOM what can't it handle?  This rifle also serves as an embodiment of the original intent of .458 SOCOM.  Yes there are other options out there and a few of them are good, but they tend to handle more like a punt gun than a fighting rifle.
After spending an afternoon with this rifle I'm excited to see what else can be adapted to a Sharps bros. receiver, and as a fan of 5.45x39mm am especially looking forward to experiencing an AK-74 build.
---
About Graham Baates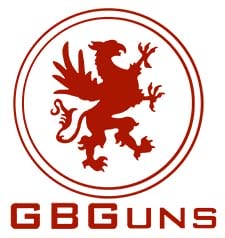 "Graham Baates" is a pen name used by a 15-year active Army veteran who spent most of his time in the tactical side of the Intelligence community including tours in Afghanistan and Iraq. Post-Army Graham spent some time in the local 3-Gun circuit before becoming a full-time NRA Certified defensive handgun instructor and now works as an industry writer while curating a YouTube channel on the side. Visit Graham on Youtube .