Opinion
Idaho – -(AmmoLand.com)- As readers know, I love knives and get to test a bunch every year and do a lot of blade related seminars. So, I thought it'd be fun to make a "Christmas List For The Knife Addict In Your Life" article in case you're having a tough time buying that particular person in your life a Christmas present this year.
I've gotten to test a ton of knives this year so there's no way that I can list all of the cool ones. But I'll list out some of the special ones that caught my eye this year and link to some of my reviews for you to enjoy, many with links to where you can buy them right.
DIAMOND BLADE
I love two of their knives that I've tested this year.
Summit – I love the Summit. At first glance, I didn't think much of it even though the DB President told me it was the best-designed knife they'd ever made. After skinning with it, I agree. Once you get skinning with it, it's like a smooth-running sewing machine (Not that I've ever run a sewing machine). It's almost like it goes on its own.
Pinnacle II (my review) – I love this little caping knife. It is designed to the exact specs that I require out of a caping knife. But what may surprise you is that I have used this little knife this year mainly for breasting out my ducks and doves. It works great for this task.
KNIVES OF ALASKA
Elk Hunter (my review) – For the blue collared hunter, this is an excellent stout, reliable hunting knife if you prefer a drop point knife.
Pronghorn – If you prefer a clip point knife, then this is a great choice.
BUCK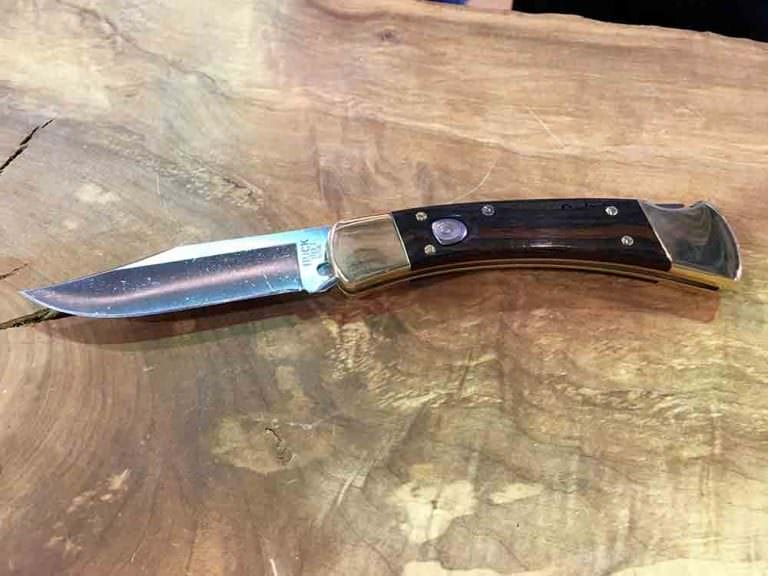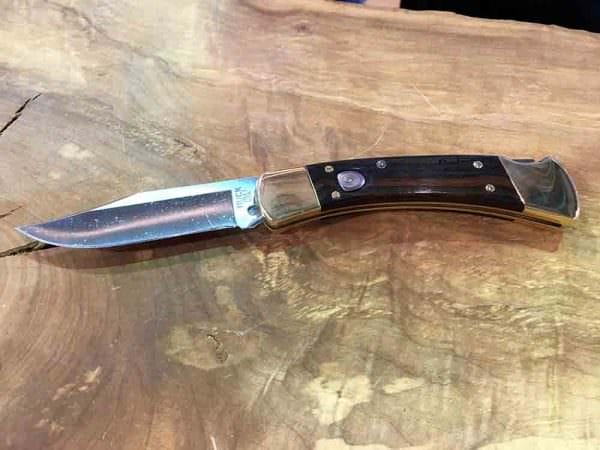 110 Auto Knife (my review) – How can you not love this knife? They took the 110 folder which put Buck Knives on the map with over 10,000,000 of them being sold and, they made it an auto which carried it to a new level. This is an iconic knife elevated even more.
113 Ranger Skinner – I think that this is a nice-looking skinning knife that comes in a stoutly made leather sheath.
Small Selkirk (my review) – For an all-around bang around hunting camping knife I thought this knife was a sweet little knife.
1
10 Folding Hunter LT (my review) – If you're looking for an economical larger folder that is a great every day carry or hunting knife, then you need to check out this one.
CRKT
Mossback Bird and Trout my review – I can't get enough of this little knife. It is excellent for breasting out all of your game birds.
SPYDERCO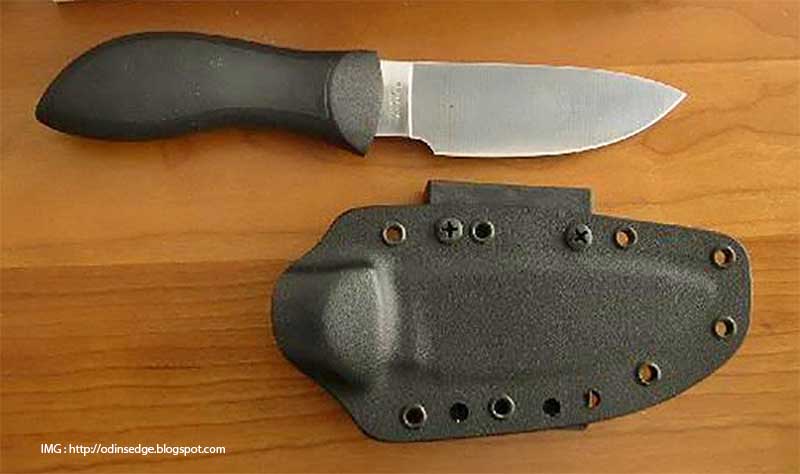 Utility Knife 4" – I love these knives for kitchen use. Whether the smooth edge or the serrated. I think I like the serrated edge best.
Bill Moran (my review) – I like their Bill Moran skinning knife. Spyderco was smart. They offer it in an upswept design as well as a drop-point design.
BOKER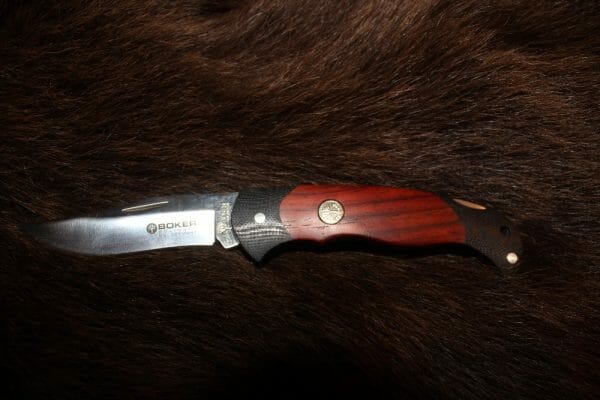 Scout Lightweight Cocobolo (my review) – This is a sweet looking little folder.
CASE
Yellow Synthetic Chrome Vanadium Large Stockman (my review) – Ok, I'm a cowboy at heart, and I love the Case stockman selections and the yellow handled one is my most favorite.
RONNIE PACKARD
Drop Point Knife – I have to throw in a custom knife, don't I? If you want a sweet looking and nice performing custom knife, check out Ronnie's drop point knife. It is a nice looking knife, can come with your name engraved on it and on top of all of that, it comes with a super stout leather sheath.
DEXTER RUSSELL
Dexter Russell "Don't Tread On Me" 6-Inch Boning Knife (my review)
Semi-Flex boning knife – This is my go-to boning knife.
BEAR & SONS
Cushion Grip Lockback (my review) – This folder is a little bulky feeling but for some reason I still kinda liked it.
COLD STEEL THROWING KNIVES/TOMAHAWKS
If you want some fun throwing knives/tomahawks check out these options. They're a great option to pass the time around your hunting camp.
Mini Flight Sport throwing knife (my review) – Accurately throwing a knife is a lost art. While it does take some practice, it's not a lost art. This is a great activity around camp during downtime.
Rifleman's Hawk (my review) – If you want to go back to the Frontiersmen's days, try your hand at throwing a tomahawk. To me, it is easier to stick a tomahawk than it is a throwing knife.
LEATHERMAN MULTI-TOOL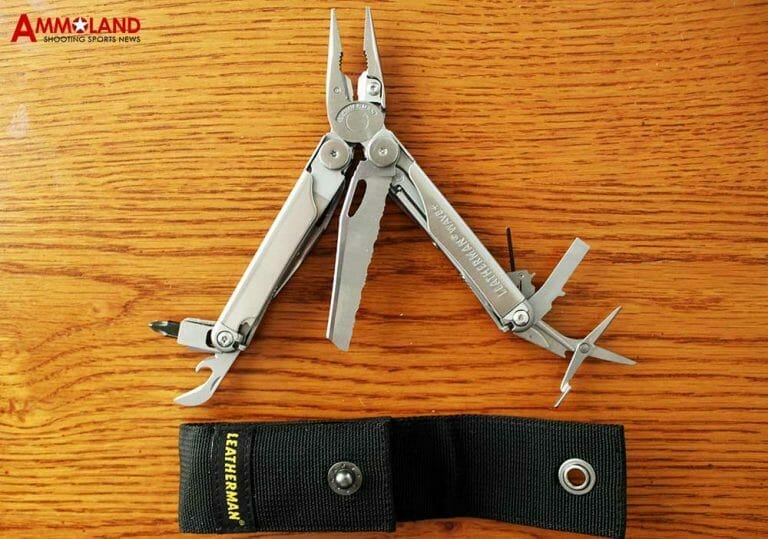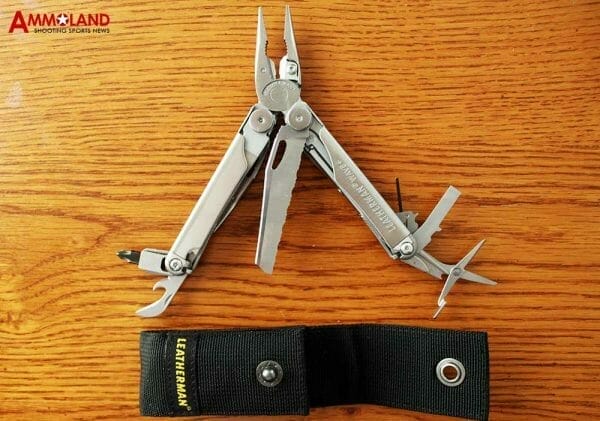 Leatherman Wave Plus (my review) – If you're looking for a multi-tool, this is the original one.
SMITH CONSUMER PRODUCTS
Smith's 10" Oval Diamond Sharpening Steel (my review) – This is a better way to sharpen flexible fillet and boning knives.
Tri-hone 8" Diamond Stones – This is the ultimate sharpening system for your knives.
6" Fine Diamond Stone – If you're on a tighter budget then get the 6" fine diamond stone.
Diamond Retractable Sharpener – This is my go-to item to sharpen serrated edged knives.
CORDOVA COOLERS
I don't know what the heck coolers have to do with knives, but since I did a factory tour of Cordova Coolers this year after Yeti sold out on the NRA, I figured that it'd be appropriate to list them as I like them. Check out their coolers.
And with that, we'll close. Merry Christmas!
---
About Tom Claycomb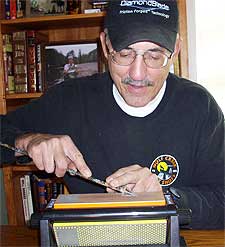 Tom Claycomb has been an avid hunter/fisherman throughout his life as well as an outdoors writer with outdoor columns in the magazine Hunt Alaska, Bass Pro Shops, Bowhunter.net and freelances for numerous magazines and newspapers. "To properly skin your animal you will need a sharp knife. I have an e-article on Amazon Kindle titled Knife Sharpening for $.99 if you're having trouble."
Some of the links on this page are affiliate links, meaning at no additional cost to you, Ammoland will earn a commission if you click through and make a purchase.