by NRA Board Member Willes K. Lee
PSA – gun and Second Amendment lovers. This is just plain fun and a must do bucket-list item.
Fairfax, VA – -(AmmoLand.com)- On all our bucket lists is a visit (or two) to an NRA Firearms Museum (or three). Holiday season is a great time to go. Get the children out of the house to enjoy firearms history.
The NRA Museums are home to the finest firearms collection in the world. The National Firearms Museum, at the NRA Headquarters in Fairfax, Virginia, details and examines the nearly 700-year history of firearms with a special emphasis on firearms, freedom, and the American experience.
My favorite the National Sporting Arms Museum, at the Bass Pro Shops in Springfield, Missouri, as it explores and exhibits the historical development of hunting arms in America from the earliest explorers to modern day, with a focus on hunting, conservation, and freedom. Make it your goal to vist all three in the next year.
NRA National Firearms Museum is in Fairfax VA, at NRA Headquarters, only 20 minutes outside of Washington DC. (As long as you're there, stop by the NRA Range.)
National Sporting Arms Museum is in Bass Pro Shops in Springfield MO includes lots of Archery history.
Frank Brownell Firearms Museum of the Southwest is at the Whittington Center, Raton, NM.
NRA Meuseum admission is free (to you). Check their website or Facebook page to confirm hours. Note they are closed on the holiday days.
Merry Christmas. Do something fun before you go back to work and school.
---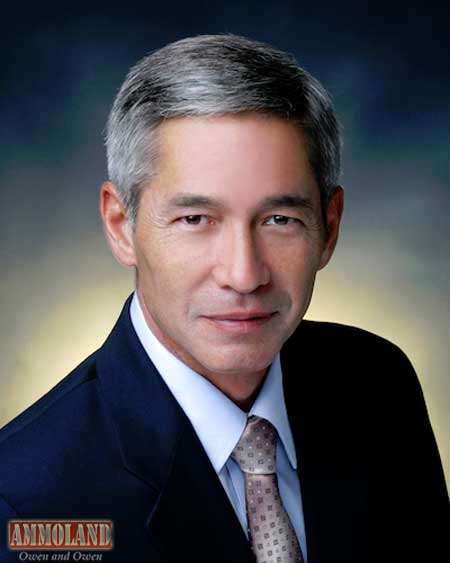 Willes K. Lee, LtCol(R), USA
LtCol (ret) Willes Lee is a member of the NRA Board of Directors, assigned six committees: Chairman Outreach, co-Chairman Collegiate Programs, Military & Veterans Affairs, Legislative Policy, Federal Affairs, Grassroots Development. Life member NRA, CCRKBA/SAF (2017 Defender of Liberty recipient), GOA and Co-Chairman of the Trump-Pence Second Amendment Coalition. Lee is President of the National Federation of Republican Assemblies, on the ACU Foundation Board (hosts of CPAC), and a former RNC member/State Chairman. Col Lee is a combat veteran graduate of West Point, a 22-year Ranger and Airborne qualified Armor officer, DSSM/BSM/LM. He holds an Engineering Degree from USMA and a Master's Degree of Public Administration. Follow at www.Facebook.com/WillesLeeNRA and on Instagram and Twitter. His full bio and blog are at www.WillesLee.com and his email is [email protected]