Washington D.C. – -(AmmoLand.com)- The Association of Fish & Wildlife agencies recently learned that the U.S. Fish and Wildlife Service (Service), for the next 30 days, using previously appropriated funds, will bring back a limited number of employees to resume work on high priority projects and activities at 38 National Wildlife Refuges.
"The Association would like to thank Acting Secretary David Bernhardt for continuing to meet our community's priorities and needs with the limited resources and authorities at hand during the partial federal government shutdown," said Ed Carter, President of the Association of Fish and Wildlife Agencies and Executive Director of Tennessee Wildlife Resources Agency. "The opening of these National Wildlife Refuges will also bring economic benefits to local communities."
During the partial federal shutdown, the Service has been able to keep parts of some National Wildlife Refuges accessible to the public where the presence of federal employees or contractors is not required. The Service is adding "additional staff to support scheduled events and other public uses on 38 selected refuges based on criteria that takes into consideration visitation during the month of January, opportunities, including hunting [and fishing], that would otherwise be limited or unavailable during this time, and protection, management and security of public resources."
Those refugees affected are:
Region 1
Midway Atoll (HI)
Kilauea Point (HI)
Tualatin River (OR)
Billy Frank Jr. Nisqually (WA)
Region 2
Laguna Atascosa (TX)
Lower Rio Grande Valley (TX)
Santa Ana (TX)
Anahuac (TX)
McFaddin (TX)
Bosque del Apache (NM)
Wichita Mountains (OK)
Valle de Oro (NM)
Region 3
Minnesota Valley (MN)
Fergus Falls WMD (MN)
DeSoto (IA)
Great River (MO)
Clarence Cannon (MO)
Mingo (MO)
Region 4
Crystal River (FL)
J.N. Ding Darling (FL)
Arthur R. Marshall Loxahatchee (FL)
Merritt Island (FL)
Wheeler (AL)
Region 5
John Heinz (PA)
Wertheim (NY)
Bombay Hook (DE)
Parker River (MA)
Umbagog (NH)
Region 6
Rocky Mountain Arsenal (CO)
Bear River (UT)
Region 8
Sacramento (CA)
Delevan (CA)
Colusa (CA)
Sutter (CA)
San Luis (CA)
Merced (CA)
Kern (CA)
Pixley (CA)
---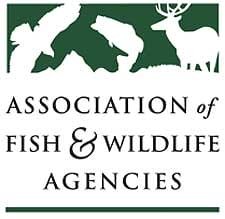 About The Association of Fish & Wildlife Agencies:
The Association of Fish & Wildlife Agencies represents North America's fish and wildlife agencies to advance sound, science-based management and conservation of fish and wildlife and their habitats in the public interest. The Association represents its state agency members on Capitol Hill and before the Administration to advance favorable fish and wildlife conservation policy and funding and works to ensure that all entities work collaboratively on the most important issues. The Association also provides member agencies with coordination services on cross-cutting as well as species-based programs that range from birds, fish habitat and energy development to climate change, wildlife action plans, conservation education, leadership training and international relations. Working together, the Association's member agencies are ensuring that North American fish and wildlife management has a clear and collective voice.