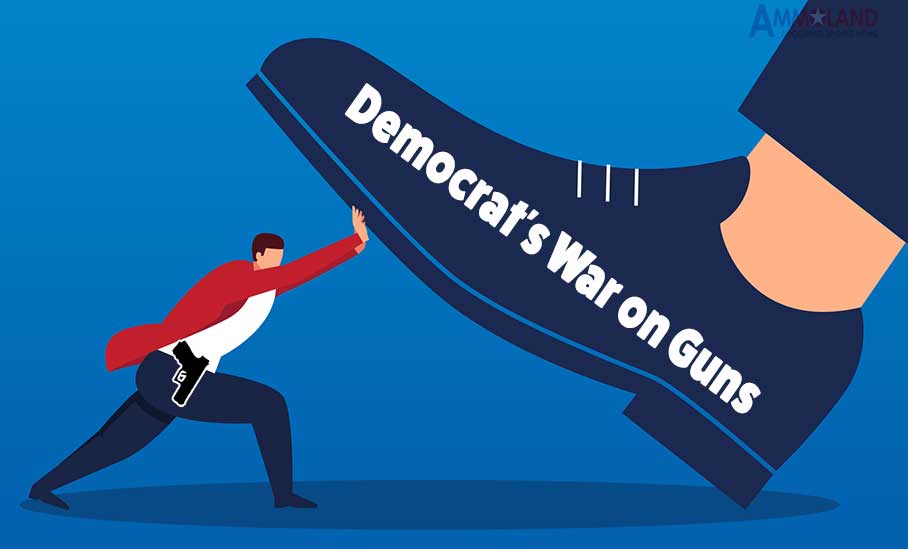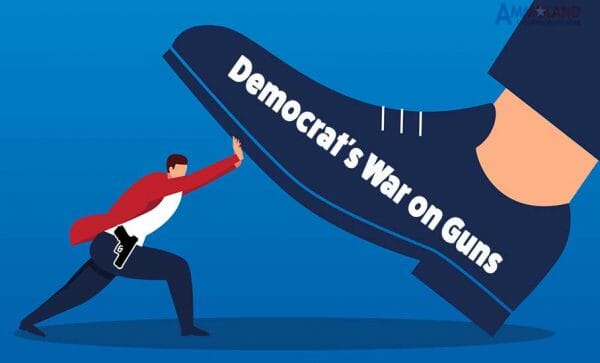 Washington, D.C. –-(Ammoland.com)- Democrats have wasted no time in introducing new control bills in the new Congressional session.
Freshman Democrat Representatives have made gun-control a high priority for this session of Congress. Nancy Pelosi pledged to make gun control an express concern in exchange for the support of some of the farther left Democratic representatives. In the previous session Republicans controlled the House of Representatives and prevented anti-gun bills from making it to the floor.
Surrounded by gun control advocates, former Rep. Gabby Giffords (D-AZ) introduced a new universal background bill. The bill will require background checks for every firearm sold in the country. This requirement will also cover private gun sales. Democrats incorrectly refer to private gun sales as the "gun show loophole."
Giffords was chosen to unveil the new anti-gun legislation because a mentally deranged man shot her at an event held in a parking lot of a Tuscon, Arizona Safeway. Giffords became very anti-gun after the shooting incident. She founded the anti-gun group giffords.org after being shot.
Rep. Mike Thompson (D-CA) wrote the bill being introduced. Thompson is the chair of the Democrats' Gun Violence Prevention Task Force.
"All the experts agree that this is the piece of legislation that will do the most good and do it most expeditiously," Thompson told ABC News.
Thompson did not name any experts that he was citing. ABC News did not ask him for the expert's names. The statics show that most gun crimes are committed with guns obtained illegally.
Also, gun rights advocates point to events like Parkland Florida and the Las Vegas shootings to show that background checks are ineffective. Both shooters, Nicholas Cruz and Stephen Paddock, were able to pass a background check to get their firearms. Thompson did not mention this fact in any of his statements.
Thompson has introduced similar bills in previous years, but the Republicans controlled Congress was able to table the legislation preventing it from coming up for a vote. Thompson believes his bill will pass the House of Representatives with Democrats now in control of the House.
Several prominent Republicans are crossing party lines to support the bill. Rep. Peter King (R-NY) is a co-sponsor of the bill. Rep. Brian Mast (R-FL) said through aids that he would support the bill. Other Republicans are facing pressure to vote for the bill by special interest anti-gun groups.
Sen. Chris Murphy (D-CT) plans to introduce a companion bill in the US Senate. Murphy is a well-known gun control supporter, and he has been pushing for universal background checks since entering the Senate.
The bill is not expected to make it through the Republican-controlled Senate. Senate Majority Leader Mitch McConnell (R-KY) is expected to prevent the bill from coming to the floor of the Senate.
If the bills were to make it through both chambers of Congress, chances are that President Trump would veto the bill. Trump has supported other gun control like the bump stock ban, but he does not support universal background checks and shown little flexibility in his position.
Giffords, Thompson, King, Mast, and Murphy did not return AmmoLand's request for comment before publishing.
---
About John Crump
John is a NRA instructor and a constitutional activist. He is the former CEO of Veritas Firearms, LLC and is the co-host of The Patriot News Podcast which can be found at www.blogtalkradio.com/patriotnews. John has written extensively on the patriot movement including 3%'ers, Oath Keepers, and Militias. In addition to the Patriot movement, John has written about firearms, interviewed people of all walks of life, and on the Constitution. John lives in Northern Virginia with his wife and sons and is currently working on a book on leftist deplatforming methods and can be followed on Twitter at @crumpyss, on Facebook at realjohncrump, or at www.crumpy.com.