USA – -(AmmoLand.com)- As we welcome in the new year, saying goodbye to 2018, we are energized by the support of our members and donors. We fight to protect and enhance our right to possess and carry knives because our members' and all Americans' freedoms are at stake.
In our long-running federal court case against New York City we moved forward from the not-unexpected decision against us, petitioning the Supreme Court of the United States to hear the case. We fight until there's no fight left to fight. You can't win if you aren't in it for the long haul.
No matter what, we believe the only way to win our freedoms back is to continue to fight. We live by our Mission Statement, we fight for you and we will continue to forge a Sharper Future for all Americans.
2019 is our thirteenth year since Knife Rights was founded. It is an auspicious number for us. Thirteen colonies, thirteen original stars on our flag. For my wife Sue, 13 has been a lucky number. As she shared this past year, her grandfather's Army dog tag added up to thirteen and 13 proved lucky for him. Sue once again had a successful surgery on December 13th. Our petition for Writ of Certiorari is due on January 13. This thirteenth year we are thankful for all of you who support and believe in us.
New Year's Day will find Todd Rathner and I once again traveling in our continuing effort to Rewrite Knife Law in America. It is only with your support that we can continue to build on the 29 knife ban repeal bills enacted in 21 states in the past 9 years.
From all of us at Knife Rights, we wish you and yours a happy, healthy and successful 2019!
---
About Knife Rights :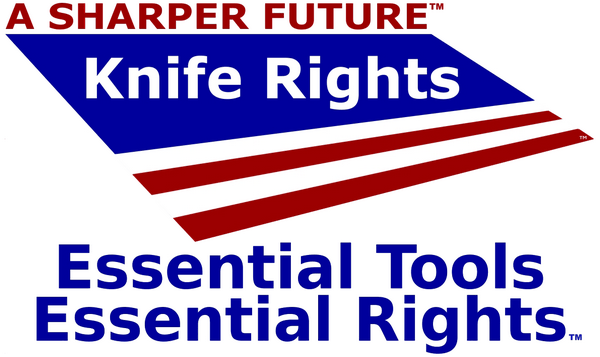 Knife Rights (www.KnifeRights.org) is America's Grassroots Knife Owners Organization, working towards a Sharper Future for all knife owners. Knife Rights is dedicated to providing knife owners an effective voice in public policy. Become a Knife Rights member and make a contribution to support the fight for your knife rights. Visit www.kniferights.org