Newington, N.H. –-(Ammoland.com)- SIG SAUER Inc. is pleased to Introduce the MCX Rattler Canebrake, the newest addition to the MCX family.
"The MCX Rattler Canebrake was created for those that desire the MCX as a suppressed system and eliminates the need to purchase additional components to do so," said Tom Taylor, Chief Marketing Officer and Executive Vice President, Commercial Sales, SIG SAUER, Inc. "The Rattler Canebrake comes with a factory installed inert training device, making it operable right out of the box while NFA paperwork and waiting periods are completed, and then is easily convertible to run suppressed."
The MCX Rattler Canebrake comes as a suppressor ready platform with an SD handguard and inert training device that mimics the size and weight of the SIGSRD762 suppressor and assures all muzzle flash is past the shooter's hand when reaching out on the handguard during operation without a functional suppressor installed. With the MCX Rattler Canebrake there's no need for the purchase of a shorter barrel kit and SD Handguard to have a suppressed MCX system, simply unthread the inert training device, install your suppressor, and select the appropriate gas setting for your ammunition. Additional features of the MCX Rattler Canebrake include a 2-stage flat-blade match trigger, Cerakote E190 finished upper and lower, a folding coyote-tan PCB, and comes with one 30-round polymer 300BLK Magpul™ magazine.
MCX Rattler Canebrake:
Total length: 29.5"
Barrel length: 5.5"
Barrel Twist: 1:5"
Weight: 6lbs
Finish: Cerakote E190 and Black Hard-Coat Anodized
Caliber: 300 Blackout
The MCX Rattler Canebrake and the entire MCX series will be on display at the SIG SAUER Exhibition Booth at SHOT Show 2019 (#12240) in Las Vegas, Nevada, January 22, 2019 through January 25, 2019.
To learn more about the MCX Rattler Canebrake and the entire MCX series visit sigsauer.com.
---
About SIG SAUER, Inc.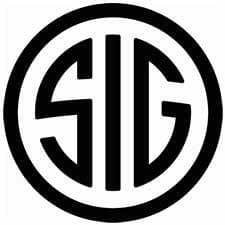 SIG SAUER, Inc. is a leading provider and manufacturer of firearms, electro-optics, ammunition, airguns, suppressors, and training. For over 100 years SIG SAUER, Inc. has evolved, and thrived, by blending American ingenuity, German engineering, and Swiss precision. Today, SIG SAUER is synonymous with industry-leading quality and innovation which has made it the brand of choice amongst the U.S. Military, the global defense community, law enforcement, competitive shooters, hunters, and responsible citizens. Additionally, SIG SAUER is the premier provider of elite firearms instruction and tactical training at the SIG SAUER Academy – a world class, state-of-the-art, 140-acre training facility. SIG SAUER is headquartered in Newington, New Hampshire, and has more than 1,700 employees across eight locations, and is the largest member of a worldwide business group that includes SIG SAUER GmbH & Co. KG in Germany. For more information about the company and product line visit: sigsauer.com.