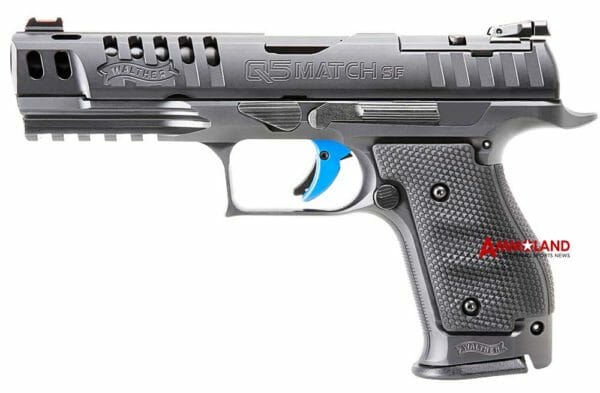 Fort Smith, Ark. – -(AmmoLand.com)- Walther Arms, Inc. is proud to offer the highest level of Quality and Precision on the market with the Q5 Match Steel frame.
Walther Q5 Match Steel Frame Pistol
Combining the industry-leading PPQ Quick-Defense Trigger, superior accuracy, and unmatched ergonomics found in the popular Q5 Match model, while adding in a high-quality precision-machined frame, the Q5 Match Steel Frame has raised the bar in pistol performance. The pistol comes standard with LPA Fiber Optic front sight, LPA Adjustable rear sight, and optic mounting plates to accommodate most micro red-dot optics available. The Q5 Match Steel frame will initially be available in two models: the standard model with three fifteen-round magazines, and the PRO model with new Walther Performance accessories including a low-profile magwell and aluminum magazine extensions that increase the capacity to 17 rounds.
"Walther's goal was to take our existing high-performance PPQ, the Q5 Match, and push the boundaries of performance further than anything offered on the market," said Bret Vorhees, Director of Product Development for Walther Arms. "The Q5 Match Steel Frame exceeds all expectations in terms of performance, quality, and attention to detail. This new product line shows what Walther is really capable of, and it's just the beginning."
MSRP for the Walther Q5 Match Steel Frame Pistol starts at $1,499.00 and are available for purchase immediately.
For more information on the Walther Q5 Match Steel Frame product line, visit https://www.waltherarms.com/handguns/
---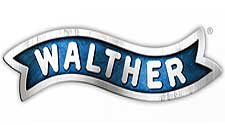 About Walther Arms, Inc:
Walther Arms offers Powered Performance with an entire line of handguns ranging from .22 to .45. Over the past 130 years, Walther has been devoted to innovation and customer satisfaction in a fast-growing industry. Follow and Subscribe to Walther Arms online: www.WaltherArms.com, www.facebook.com/WaltherArms, www.instagram.com/waltherarms/, www.twitter.com/waltherfirearms, and www.youtube.com/waltherfirearms.