Hugo, MN – -(AmmoLand.com)- JP Enterprises has debuted their new manual rifle chassis for 2019, the Advanced Precision Ambidextrous Chassis (APAC), now available for purchase.
JP Enterprises Advanced Precision Ambidextrous Chassis (APAC)
Machined from light-weight 6061-T6 aluminum, this V-block Remington 700-compatible chassis system was designed for ease of carry and operation. The evolution of JP's original AMCS chassis released in 2006, the APAC maintains a focus on maximizing the benefits of the AR ergonomics in a bolt gun platform. Its fully adjustable buttstock accommodates the physical needs of any shooter and offers compatibility with any AR-style pistol grip.
The APAC is fully ambidextrous, accommodating both right- and left-handed actions. Its collapsible stock is also reversible to fold over bolt handles on either side of the chassis block. The JP MK III hand guard design provides complete modularity of accessories and rails.
Additionally, the APAC provides the following suite features:
Compatibility with nearly all Remington 700-pattern actions
Durable, light-weight 6061-T6 construction
Folding stock with height, length and cant adjustments via quick-lock tension wheels
Ambidextrous design to accept right- and left-handed actions
Durability-tested hand guard mounting with integral, extendable Arca-Swiss feature
Compatibility with full line of MK III hand guard accessories
Compatibility with all standard AR-style grips
Compatibility with AI-pattern magazines
Integral bubble level
Durable hard anodized finish w/ available custom Cerakote
The APAC draws from the real-world shooting experience of JP's own employees and shooting team members. Particular influence on its design comes from company founder John Paul, a regular competitor in precision rifle matches during the last decade.
The APAC also represents the culmination of a collaboration with former U.S. Army sniper instructor and precision rifle competitor, Brian Whalen. Whalen also serves as the lead precision rifle instructor at the JP Blue Steel Ranch facility.
"After so many years shooting 3-Gun, I couldn't get back into a typical bolt gun when I switched over to precision rifle. Everything about the AR interface was a more natural fit, so we designed our first chassis around that," says JP founder John Paul. "In the last decade, precision rifle has really matured, and so has our perspective. For this project, we brought in the best ideas, and we didn't skimp on the quality. I think we really nailed it with the APAC."
The APAC chassis is now available from JP Enterprises at an MSRP of $1599.00. For more information on the APAC, visit https://www.jprifles.com/1.2.6.1_APAC.php.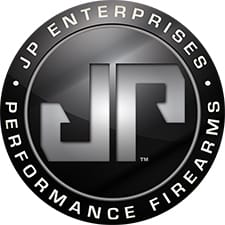 ---
About JP Enterprises
The product of company founder, John Paul's 40+ years of recreational and professional shooting experience, JP Enterprises is a family-owned designer and manufacturer of premium AR rifles and innovative components for duty, competition and recreational use. JP designs are influenced by cooperation with professional shooters in most every firearm-related field as well as by hundreds of hours spent each year by JP engineers and employees in rigorous, top-level competitions around the country. Innovating and refining to meet these practical demands has made JP rifles the benchmark of quality AR engineering and performance.
For more information on JP Enterprises, visit their website at www.jprifles.com and keep up to date on the newest JP developments by following JPRifles on Facebook, YouTube and Instagram. For more information on the JP Blue Steel Ranch, visit www.bluesteelranch.us.