U.S.A. –-(Ammoland.com)- Until June 30, 2019 Walther Arms is offering a money-back guarantee with any of their PPQ models.  Be it any of the more than 20 variants of PPQs Walther challenges you to purchase one and try it for 30 days.  If the consumer is not satisfied Walther will buy it back and even pay for the return shipping!
This program, titled, "Shoot It, Love It, Buy It" is explained in the video below.  As an enthusiast with dozens of handgun purchases under my belt I appreciate the order Walther named this program in.  How often have you had to buy, then shoot, then learn to love your gun?  Walther's offering a unique opportunity to do experience this process the way it ought to be.
Personally this offer wouldn't work for me because I haven't shot a variant of the PPQ that I didn't want to buy, but for those on the fence, or who have yet to experience Wather's ergonomics and trigger this is a great opportunity.  Competitive shooters should jump on the chance to try out one of the new Q5 Match Steel Frame pistols.  Walther's new flagship isn't cheap, but for those serious about competition, or just those looking for an incredible range experience it makes for a difficult pistol to put down.
A closer look at this new model can be seen in the video below:
Another variant of Walther's program is available at some dealers around the country.  As explained in the video below Walther also offers a chance to "test drive" a PPQ for 30 days with no money down.  By registering at www.ShootitLoveitBuyit.com Walther will direct you to a participating dealer.  After obtaining a voucher you can pick up your new PPQ, take it home, and enjoy it for 30 days.  At the end of those 30 days you can return the pistol and Walther won't charge you for the purchase.
With spring right around the corner and the weather warming up across the country there's little excuse remaining to not try a PPQ.  While I do my best to remain unbiased in my reporting of industry new, as an owner of eight Walthers I encourage readers to take advantage of this program.  For more details visit https://shootitloveitbuyit.com/
Our library of PPQ and Walther-related articles can be found here.
---
About Graham Baates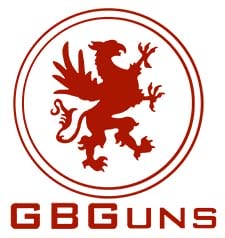 "Graham Baates" is a pen name used by a 15-year active Army veteran who spent most of his time in the tactical side of the Intelligence community including tours in Afghanistan and Iraq. Post-Army Graham spent some time in the local 3-Gun circuit before becoming a full-time NRA Certified defensive handgun instructor and now works as an industry writer while curating a YouTube channel on the side. Visit Graham on Youtube .