U.S.A. –-(Ammoland.com)- We are so confident that you will fall in love with the Walther PPQ that we are offering a 30-day money back guarantee! Shoot It, if you Love It, KEEP IT, if you don't send it back for a full refund! We'll even pay shipping.
How Does it Work? – VIDEO
IMPORTANT: There are 2 Options within the Shoot It. Love It. Buy It. Walther Promotion:
1.) 30 DAY MONEY BACK GUARANTEE – VIDEO
30 Day Money Back Guarantee: You go to your favorite gun store or order online, pay for your gun and within 30-Days, if you don't love it, you can return it for your money back. To return it visit: https://ShootItLoveItBuyIt.com/ and click on "Return a Firearm" then follow the directions.
2.) TRY BEFORE YOU BUY – VIDEO
LIMITED: ONLY AVAILABLE AT SELECT WALTHER DEALERS.
Try Before You Buy: On the Shoot It. Love It. Buy It. website you will find a list of select Walther Dealers where you can "Test Drive" a PPQ for 30 Days with No-Money-Down. (*NOT ALL STATES WILL HAVE A PARTICIPATING DEALER) ONLY at these dealers listed, by state, on the website can you take advantage of this No-Money-Down promotion. To locate one of these dealers:
a.) Go to https://ShootItLoveItBuyIt.com/

b.) Click on: Register For Voucher.

c.) Select your State

d.) Select Dealer

e.) Fill out information

f.) Request Voucher
The Voucher option of this promotion will require you to fill out a Voucher online, print it and bring it to the participating location you selected on the website. This video will show you how to locate Walther Dealers in your area that are participating in the Voucher Program and how to acquire your voucher as well as the process to return it if you don't love it. Visit this link to register for your voucher: https://ShootItLoveItBuyIt.com/
Offer includes all Walther PPQ models:
PPQ M1's, PPQ M2's, PPQ 45's, PPQ Sub Compact, Q5 Match, Q5 Match Steel Frame, PPQ 22's, PPQ Q4 Tac
OFFER EXPIRES: 6/30/2019
---
About Walther Arms, Inc: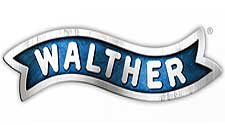 Walther Arms offers Powered Performance with an entire line of handguns ranging from .22 to .45. Over the past 130 years, Walther has been devoted to innovation and customer satisfaction in a fast-growing industry. Follow and Subscribe to Walther Arms online: www.WaltherArms.com, www.facebook.com/WaltherArms, www.instagram.com/waltherarms/, www.twitter.com/waltherfirearms, and www.youtube.com/waltherfirearms.