U.S.A. –-(Ammoland.com)- Women have been in the firearms community forever. They were not mainstream, but they are now, and becoming more so by the day. There are women in every aspect of the firearms world; think sales, manufacturing, marketing, competition, instruction, hunting, self-defense, and law enforcement. Women who once had to be "one of the guys" in order to fit in, now have a place of their own. There are women's meetup events at SHOT show and at the NRA annual meeting. Shelley Hill liked those events so much she put on one of her own.. and has it grown.
Shelley's version is simply called "The Mingle" and it is in its third year as of this May. As you'd expect, they don't do things the way "the boys do it", and why should they. People who come to this "prior registration required" event bring something to share. Some industry reps bring firearms to give away. Instructors donate classes. Sponsors donate SWAG and door prizes.
The purpose of "The Mingle" is both to educate and to build relationships. Saturday includes lectures, networking, wine, horderves and discussion. Sunday is spent at the range with skilled instructors. That is when they have a fundraiser called the Nationwide Training GIVEAWAY with proceeds benefiting next year's event and Racheal's Rest, a charity for survivors of sexual and domestic abuse. Enrolment opens on March 1st.
This event is important because people are the ultimate resource. As novel as your situation feels, someone like you has probably been there before. It's always nice to learn from their experience rather than having to learn from your own at every turn. Are there women in three-gun and the shooting sports? Are there women who've been professional trainers for years? You're a woman managing your own firearms store and you want to find out more about serving the woman's market beyond the perfunctory "shrink-it and pink-it" packaging. Like I said, the information is out there at events like this.
Guests of guests are allowed, but you must call first.
Apply early. Apply often.

This year's event is May 18 & 19. It is open to 75 ladies on Saturday, and limited to 24 people at the range on Sunday.
See you in Dahlonega, Georgia.. if you're lucky. Start making your plans for next year.
Register here- http://www.thecompletecombatant.com/the-mingle-may-2019.html
---
About Rob Morse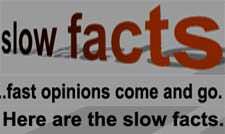 Rob Morse writes about gun rights at Ammoland, at Clash Daily, and on his SlowFacts blog. He hosts the Self Defense Gun Stories Podcast and co-hosts the Polite Society Podcast. Rob is an NRA pistol instructor and combat handgun competitor.