Opinion
Fairfax, VA – -(Ammoland.com)- On March 20th, 2019, the Indiana state Senate Judiciary committee voted 7-3 to pass House Bill 1284 to enhance protections afforded to law-abiding citizens acting in defense of themselves and others.
Thank you to all NRA members and Second Amendment supporters who contacted the committee in support of this critical legislation.
HB 1284 now heads to the full state Senate, where it could be heard as early as next week.
House Bill 1284, sponsored by Representative Jim Lucas (R-69), would provide immunity for a justified use of force in certain instances to help prevent frivolous lawsuits.  Victims of violent crime shouldn't be subjected to unnecessary civil suits, therefore being victimized twice.  This bill would also require a court to award, in certain instances, reasonable attorney's fees if it determines a suit was brought unjustly, helping to prevent financial ruin for individuals protecting themselves and others.
Your NRA would also like to thank Rep. Lucas for authoring this bill, Representatives Christy Stutzman, Ben Smaltz, and Terry Goodin for co-authoring, and Senators Jim Tomes, Mark Messmer, Chris Garten, Blake Doriot, Jon Ford, Erin Houchin, and Aaron Freeman for sponsoring.
Please stay tuned to www.nraila.org and your email inbox for further updates on this bill and other issues affecting our Second Amendment rights in Indiana.
---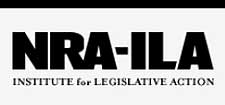 About:
Established in 1975, the Institute for Legislative Action (ILA) is the "lobbying" arm of the National Rifle Association of America. ILA is responsible for preserving the right of all law-abiding individuals in the legislative, political, and legal arenas, to purchase, possess and use firearms for legitimate purposes as guaranteed by the Second Amendment to the U.S. Constitution. Visit: www.nra.org