U.S.A. –-(Ammoland.com)- While Washington State lawmakers have approved funding for a "bump stock buyback" at $150 apiece, gun owners in neighboring Oregon are already bracing for a fight next year when anti-gunners will push a measure aimed at banning "a variety of semi-automatic firearms," as reported by KATU in Portland.
In the Evergreen State—which never owned the accessory "bump stocks" to begin with—the so-called "buyback" measure was passed 94-4 in the state House of Representatives, with an amendment to make it retroactive. Last year, the Legislature banned the devices in reaction to the Las Vegas mass shooting in October 2017. There is no evidence that a bump stock was ever used in a crime in Washington State.
At the time, however, lawmakers didn't provide funding for the program that promised to reimburse "bump stock" owners. This time around, they've budgeted $150,000 for the program. The bill is headed back to the Senate for approval of the amendment.
The capitol campus in Olympia has been a busy spot for gun control activities so far this year. Dozens of bills were filed and many of them did not survive a legislative cutoff date late last month.
There are other measures that remain alive, however.
But nothing this year comes near the already-announced initiative campaign now being planned for next year south of the Columbia River. According to the KATU report, a retired attorney identified as Greg Wasson filed the 11-page measure that calls for, among other things, registration of so-called "assault weapons" and "large capacity magazines" within 120 days of the law's effective date of Jan. 1, 2021, should it pass. The measure will need the signatures of 112,000 registered voters to be placed on the 2020 ballot.
The initiative is being called "The Common Sense Gun Regulation Act of 2020," although critics contend there is nothing "common sense" about it. The initiative language asserts that, "The casual, anonymous possession of assault weapons actually threatens the safety and security of both the individual and society and does not qualify for constitutional protection."
Well-funded Northwest anti-gunners have demonstrated that the new way to press their agenda is via public vote, although rights should never be up to a public vote, as Ayn Rand has explained.
However, the wealthy prohibition lobby doesn't see it that way, so they've determined that the best way to pass gun control measures in the Pacific Northwest is to put them on an election year ballot. This assures that a maximum number of liberal voters will be filling out ballots, and gun control is always a priority with the self-identified "progressives." For Washington, it's the I-5 corridor vote centered in Seattle, For Oregon, it's the lower Willamette Valley vote, centered in Portland.
Under terms of the proposed Oregon measure, "Any person who moves into (Oregon) and immediately prior to moving is in lawful possession of an assault weapon or large capacity magazine, shall…within 120 days:
Surrender the assault weapon or large capacity magazine to a law enforcement agency for destruction;
Transfer the assault weapon or large capacity magazine to a firearms dealer licensed under 18 U.S.C. 923 for lawful sale or transfer…
Render the assault weapon permanently inoperable.
An earlier attempt by a Portland-based religious group failed to get momentum two years ago, but this time around, Beaver State rights activists are alarmed.
Meanwhile, the "resistance" effort to a 2018 gun control initiative that was approved by Washington voters is maintaining momentum. The Police Chief Roger Morningstar of Morton, a community in eastern Lewis County, has signed a letter now circulating on social media that says his department "will not actively seek out violations of I-1639 in our area of jurisdiction."
Anti-gun Gov. Jay Inslee, now running for president on a climate change agenda, and Attorney General Bob Ferguson recently sent an open letter to all licensed firearms retailers in the state, insisting that they obey the requirements of I-1639, which include no sales of any semi-auto rifle to anyone under age 21. Both Inslee and Ferguson are Democrats. Some activists have called this a "letter of desperation" because of the widespread, and high profile, resistance to enforcement of the initiative's many provisions.
The initiative is being challenged in federal court by the National Rifle Association and Second Amendment Foundation.
---
About Dave Workman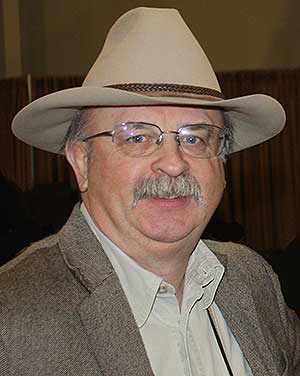 Dave Workman is a senior editor at TheGunMag.com and Liberty Park Press, author of multiple books on the Right to Keep & Bear Arms and formerly an NRA-certified firearms instructor.