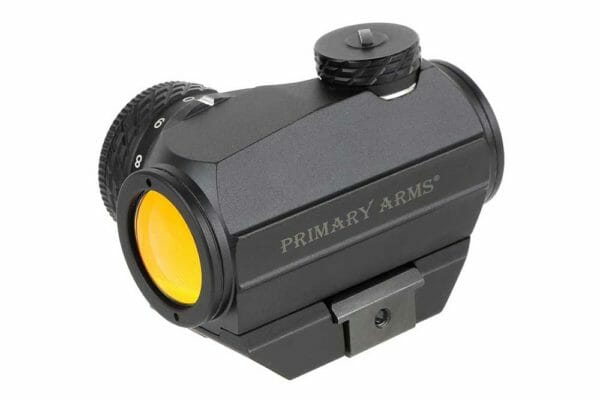 HOUSTON, TEXAS –-(Ammoland.com)- Primary Arms Optics will be exhibiting again in this year's NRA Annual Meeting in Indianapolis, Indiana. We are excited to come together with over 80,000 show attendees in Indy, celebrating the rights and traditions of our industry.
There will be daily giveaways of Primary Arms Optics
Saturday, April 27th, UFC fighter, "The Iceman" Chuck Liddel will be making an appearance from 10:30 am to 11:30 am to meet and greet and sign autographs for fans.
Attendees of the show will also can enter to win an AR-15 rifle valued you at over $1,200. The rifle is built primarily using USA made parts from Expo Arms and outfitted with the popular 1-6x24FFP scope with the ACSS Raptor reticle. Must be present to enter.
An exclusive to Primary Arms, CMC Triggers has created a Match Grade 3.5lb Limited Edition Trigger with Serial numbers 1 / 1000. The first 500 will be available for at the show for $120.00.
If you are not at the show and want to purchase one, they will be available on www.primaryarms.com for $139.99.
Primary Arms Optics will be available for purchase at Kenzie's Optics, booth number 2112.
Booth visitors will also be able to order products not available at the show and have those items shipped to their door.
---
About Primary Arms Optics
Founded in 2007, in Houston Texas, Primary Arms Optics uses the most advanced reticle system on the market. The ACSS system is designed to make your shooting experience easier, faster and more accurate by doing the math for you. Our team in Houston is committed giving our customers world-class customer service and competitive prices.