NEWINGTON, N.H. –-(Ammoland.com)- SIG SAUER, Inc. and Lipsey's are honored to announce the release of the special edition NRA P365 micro-compact pistol ahead of the National Rifle Association Annual Meeting, April 26 – 28, 2019 in Indianapolis, Indiana.
Sig Sauer has a long history of supporting the NRA through programs and products," began Tom Taylor Chief Marketing Officer and Executive Vice President, Commercial Sales, SIG SAUER, Inc. "We expect this unique collaboration with one of our leading business partners on one of the best-selling guns in the market will drive substantial awareness and support for the NRA, and be very popular amongst consumers."
The NRA P365 features a coyote tan grip and slide, with all the same features of the award-winning SIG SAUER P365 everyday, concealed carry pistol This high capacity, micro-compact pistol is smaller and lighter than other pistols in its class featuring a high-capacity, patented modified double-stack magazine for a 10+1 full-size capacity. This unique package includes the popular 12-round magazine giving the P365 a 13-round capacity.
"Lipsey's is committed to the NRA's mission of preserving the Second Amendment," added Jason Cloessner, Vice President & Product Development Manager. "To help further the cause, we wanted to work with an outstanding manufacturing partner like SIG SAUER. This new Lipsey's Exclusive Coyote Tan P365 micro-compact pistol is the perfect platform to create awareness and support for the NRA."
The NRA P365 pistol comes with a SIG SAUER / NRA branded P365 challenge coin, and features a unique NRA serial number. The pistol is a 9mm, striker-fired pistol, with XRAY3 Day/Night sights, and includes two (2) coyote tan 10-round flush fit magazines, and one (1) coyote tan 12-round extended magazine.
Total length: 5.8"
Barrel length: 3.1"
Weight (incl. magazine):18 oz.
Height: 4.3"
Width:1.0"
Sight radius: 4.9"
The NRA P365 Pistol will be distributed exclusively through Lipsey's to SIG SAUER retailers beginning in May and on display at the SIG SAUER Booth (#3912) at National Rifle Association (NRA) Annual Meeting in Indianapolis, Indiana, April 26 – 28, 2019. The NRA P365 will be available to consumers in May.
SIG SAUER and Lipsey's will jointly donate a portion of the proceeds from the sale of this special edition P365 to the NRA to support the defense of the second amendment, and all of work NRA does to educate and train for the safe and lawful use of firearms.
---
About SIG SAUER, Inc.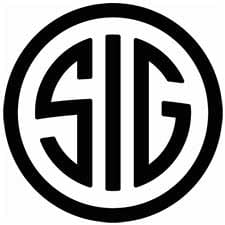 SIG SAUER, Inc. is a leading provider and manufacturer of firearms, electro-optics, ammunition, airguns, suppressors, and training. For over 100 years SIG SAUER, Inc. has evolved, and thrived, by blending American ingenuity, German engineering, and Swiss precision. Today, SIG SAUER is synonymous with industry-leading quality and innovation which has made it the brand of choice amongst the U.S. Military, the global defense community, law enforcement, competitive shooters, hunters, and responsible citizens. Additionally, SIG SAUER is the premier provider of elite firearms instruction and tactical training at the SIG SAUER Academy – a world class, state-of-the-art, 140-acre training facility. SIG SAUER is headquartered in Newington, New Hampshire, and has more than 1,700 employees across eight locations, and is the largest member of a worldwide business group that includes SIG SAUER GmbH & Co. KG in Germany. For more information about the company and product line visit: sigsauer.com.