U.S.A. –-(Ammoland.com)- Washington State gun owners who "sold back" their bump stocks for $150 apiece to the State Patrol won't have their names and addresses released after all, thanks to a bipartisan Senate bill that passed overwhelmingly in the final hours of the legislative session. As reported first by AmmoLand News our coverage thwarted an attempt to expose Washington State gun owners names by someone who filed a Public Records Act request under an apparent fake name.
Lawmakers allocated $150,000 for the buyback effort, and bump stock owners obviously rushed to get the money, since the devices had been made illegal by earlier legislation. But when a PRA request filed by someone identifying himself as "Yati Arguna" became public knowledge, social media lit up with some activists ridiculing buyback participants because they had unwittingly exposed themselves to what amounted to a legal invasion of privacy.
The Arguna request came via email to the State Patrol, and it was overly candid, according to one WSP source.
"This is a public records request," the Arguna note stated. "I seek to inspect any and all completed WSP bump stock buy back (sic) forms. I seek to obtain the names and addresses where checks will be mailed for the bump stock buy back (sic) program. My intent is to create a searchable database and map of Washington state to overlay the locations. The public has a right to know that these dangerous devices may have been in neighborhoods that the (sic) live in and who has previously owned such devices."
Reaction to the PRA request was swift and angry. Gun owners felt they had been betrayed; after all, Washington law protects the identities of concealed pistol license holders. Lawmakers saw they had a public relations disaster on their hands.
After being notifyed by AmmoLand News' writer John Crump, Gun Owners of America quickly filed lawsuit to prevent disclosure of the names of those gun owners who had participated in the program. But rights activists and enough lawmakers showed a lack of confidence in how an Evergreen State liberal court might rule, so the Legislature went to work.
Senate Bill 6025 was introduced April 27, 2019, just a couple of days prior to adjournment. A companion bill in the House had been introduced a few days earlier, also with bipartisan backing, but it didn't move. The Senate version did, and it was fast, with a single amendment adopted that had a retroactive element so the Arguna request would be nullified.
It passed the Senate 39-7, with the "nay" votes all coming from Democrats. The bill moved across the Capitol building to the House, where it passed 97-1, again with a Democrat casting the single negative vote.
What remains is for Gov. Jay Inslee, currently running for president on a climate change platform (with room for higher taxes and gun control), to sign the legislation. He brings up the rear in a field of 20 declared candidates, with the news media focusing primarily on Joe Biden, Bernie Sanders, Robert Francis "Beto" O'Rourke, Pete Buttegieg and, to a lesser degree, Kamala Harris and Cory Booker.
The Legislature also didn't pass a magazine limit, or other onerous legislation that would have instituted the stiffest training requirement in the country for a concealed pistol license, but that's not a signal those proposals are dead. The Seattle-based Alliance for Gun Responsibility, a billionaire-backed organization whose last initiative campaign was largely funded by wealthy elitists in about a dozen zip codes, could throw all of those things into another initiative.
But the Legislature's quick action on bump stock privacy demonstrates that lawmakers still believe gun owners have some rights, including privacy. It's a positive signal.
---
About Dave Workman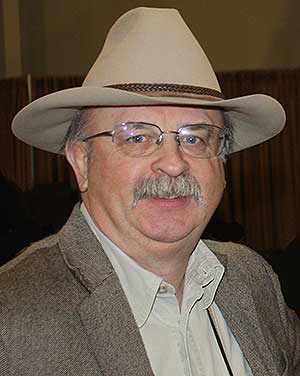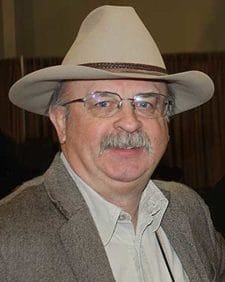 Dave Workman is a senior editor at TheGunMag.com and Liberty Park Press, author of multiple books on the Right to Keep & Bear Arms and formerly an NRA-certified firearms instructor.