USA – -(Ammoland.com)- Canik and Century have done it again.  Yet another variant of the TP9 series has been released.  This latest variation of the popular TP9 series expands the Elite Combat series which uses parts from Salient Arms International.  With an MSRP of $749.99 the Elite Combat comes with some premium improvements over the already great TP9 base models.  To pull directly from the product web page:
Custom features on the TP9 Combat Elite designed by Salient Arms include:
Proprietary Convex Thread Protector with 1/2×28″ Right-Hand Threads
Fluted and Gold PVD-Coated, Match-Grade Barrel
Fiber Optic Sight Set
Aluminum Speed Funnel Magazine Well
NEW custom Canik features on the TP9 Combat Elite include:
Aluminum Plus 3 Magazine Extension
Small Parts and Internal Components Nitride or High-Wear Nickel-Coated
New Flat-Face Aluminum Trigger With 4.8lb trigger pull weight
Slide, Barrel, and Small Steel Parts Nitride-Coated
Optics-Ready Slide with one Adapter Plate and Charging Handle
Extended Magazine Release
New Retention Holster with Slide Lock Release
Some of these features seem relatively common in the after-market arena, especially those in search of making their "Perfection" pistol more perfect.  I've seen Cerakote, PVD, and Nickel coatings offered at a variety of prices on a lot of different parts.  Unfortunately their quality is highly dependent on the prep-work and skill of the applicator.  As a result I was particularly interested to see how a factory finish would do, especially when offered at such a fair price.  $750 is not cheap, but considering a Salient-branded Glock barrel could run you half that, I assumed some shortcuts must have been made.
The other feature that interested me was the "New Retention Holster…".  Previous Caniks had shipped with Serpa-styled holsters which I've known to be a liability and seen banned at some shooting facilities.  The safety concern with them comes from the placement of the release button which, in a hurry, could result in the trigger finger falling directly on the trigger.  We set out to the range to test the new Canik and accompanying holster.  The Range test included our basics of Full-Mag + 1 (yes, some guns fail this), What's For Dinner, and a quick 5-shot group from seven yards to collect thoughts.  The What's For Dinner test includes ten different loads including hollow points, flat-nosed, FMJ, brass, steel, and aluminum-cased rounds of widely varying projectile weights.  The goal of this test is to see what the gun will eat.  In the video below GBGuns including Maddy_A.R put the TP9 through its paces.
Any concerns of load sensitivity should be calmed by that video.  For those wanting a closer look at the construction of the TP9 Elite Combat Executive the tabletop video below should answer any questions.
Is this the ultimate TP9?  No one is claiming it is, but I can't imagine wanting to improve it at all.  The Magazine release proved a little too obtrusive, but Century handled that by including two alternatives.  There are also now options for night sights on the aftermarket.  Is it perhaps silly to have a threaded barrel without suppressor-height sights?  It could be, but for those of us who don't operate operationally in operations requiring suppressors on a regular basis the extra barrel length also means more velocity and maybe a touch more energy.  Small points aside the Executive is a fine pistol that is optics ready and very versatile.
---
About Graham Baates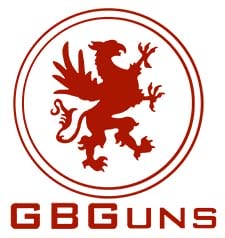 "Graham Baates" is a pen name used by a 15-year active Army veteran who spent most of his time in the tactical side of the Intelligence community including tours in Afghanistan and Iraq. Post-Army Graham spent some time in the local 3-Gun circuit before becoming a full-time NRA Certified defensive handgun instructor and now works as an industry writer while curating a YouTube channel on the side. Visit Graham on Youtube .