Tallahassee, FL – -(AmmoLand.com)- A class action lawsuit for ongoing violations of Florida's firearms background check and preemption laws was filed today on behalf of all Floridians whose right to acquire firearms have been illegally interfered with by the Florida Department of Law Enforcement (FDLE).
Florida Law 790.065 subsection (2) requires that FDLE complete background checks for firearm purchases within 24 working hours. In March of 2018, FDLE began illegally putting background checks into an indefinite "Decision Pending" status. Various plaintiffs have been waiting for as much as a year, in some cases even after providing FDLE with certified proof that they are not prohibited from purchasing firearms.
The law is crystal clear on how FDLE is required to conduct background checks and issue either approval, conditional, or non-approval statuses on background checks.
An indefinite "Decision Pending" is not a legal status under Florida statute. FDLE has knowingly and willfully changed its policies, rules, and regulations to illegally deprive many law-abiding Floridians of their right to keep and bear arms without proper evidence of a disqualifying background or the due process required for the denial of a fundamental right.
Bureaucrats in Florida have no authority to regulate the right to keep and bear arms. Only the legislature may enact Florida firearms and weapons laws or procedures. Under FDLE Commissioner Swearingen's leadership, Florida's top law enforcement agency became law breakers by illegally taking it upon themselves to violate the rights of Florida citizens.
Florida Law provides that: "790.065 (10) A licensed importer, licensed manufacturer, or licensed dealer is not required to comply with the requirements of this section in the event of: … (b) Failure of the Department of Law Enforcement to comply with the requirements of subsections (2) and (3)."
FDLE is not complying. The FDLE Commissioner must be beyond reproach in ensuring that the Department of Law Enforcement operate in adherence to Florida law. We call on Governor DeSantis to direct FDLE to immediately comply with Florida firearms laws and exercise his unquestionable authority to take appropriate action in light of Commissioner Swearingen's malfeasance in office.
---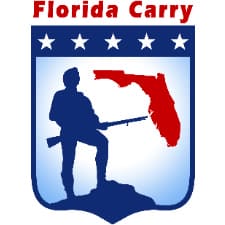 About Florida Carry
Florida Carry, Inc, is a nonprofit, non-partisan, grassroots organization dedicated to advancing the fundamental civil right of all Floridians to keep and bear arms for self-defense. Their website is www.FloridaCarry.org.