Opinion
U.S.A. –-(Ammoland.com)- Former Colorado Gov. John Hickenlooper, now famous for taking his mother to see a porno and one of two-dozen liberal Democrats trying to outrun one another to the left. All in the hopes they will win the nomination for president in 2020, has jumped on the gun control train with his proposal to treat the Second Amendment like a privilege, a fact underscored by a report in the Denver Post.
In what might be a journalistic gaffe, the newspaper noted in its coverage of Hickenlooper's campaign stop in Newtown, Conn., "…the next president will win in part because of his or her support for a major overhaul to how the U.S. regulates firearms."
Privileges are regulated. It's pretty difficult to regulate a right, provided the federal courts do their job and apply strict scrutiny to any proposals that might erode a right enumerated in the Constitution.
What's Hickenlooper's proposal?
"Universal background checks are a must, the former two-term Colorado governor said," according to the Denver Post. "Then, maybe, an assault weapons ban."
The newspaper reported that the former Centennial State governor "would go community by community, House district by House district, with data to convince reluctant federal lawmakers to pass meaningful gun control legislation."
If that data is from the annual FBI Uniform Crime Report, Hickenlooper could have a tough sales job, especially when it comes to banning so-called "assault weapons." A look at any of the reports covering the past five years will show that rifles of any kind are used in a fraction of homicides in the United States.
In 2017, for example – the most recent year for which data is available – rifles were identified as the murder weapon in 403 of that year's 10,982 gun-related slayings (out of 15,129 reported murders listed in the FBI report). Shotguns were used in even fewer killings, only 264, according to the data. That same year, 1,591 people were slain with knives or other "cutting instruments." Another 692 were strangled, beaten or stomped to death, and 467 died from blunt force trauma (hammers, crowbars, rocks, golf clubs, baseball bats; pick a handy weapon).
Recently, researcher Dr. John Lott, president of the Crime Prevention Research Center, wrote in the Washington Times that, "Every one of the 24 Democratic presidential candidates support more gun control." So, Hickenlooper has lots of company in the Democratic Party's apparent crusade to transform the right to keep and bear arms into something less GOD given rights like.
Lott discussed the plans put forth by Senators Cory Booker of New Jersey and Kamala Harris of California. Buried in his Op-Ed, Lott made what some might consider a rather lukewarm assessment of Democrat Party intentions when he wrote:
"Mr. Booker says that he wants to close the so-called "Charleston Loophole," but this betrays a lack of understanding of existing gun law. Charleston Church killer Dylann Roof was only charged with misdemeanor drug possession. Even if he'd been convicted, the federal background check system would not have red-flagged his gun purchase. So, there's no loophole to be closed, unless Democrats are in favor of stripping people of their constitutional rights for misdemeanor drug possession."
That's almost a given. Based on recent history, there is strong suspicion that this is exactly what Democrats might do were they given the opportunity; strip as many people as possible of their RKBA on even the flimsiest of excuses. The more people disqualified to own firearms, the better, it would seem.
As the Denver Post noted, "Now, in 2019, candidates including Hickenlooper, U.S. Sen. Cory Booker and Mayor Pete Buttigieg are making gun control major platform planks. Even Democratic candidates who have historically been softer on guns — U.S. Sens. Bernie Sanders and Kristen Gillibrand — are clamoring to take on the gun lobby."
Perhaps they've all been energized by recent reports of National Rifle Association troubles, both internal and external. It's much easier to kick someone when they are down, although as has been demonstrated many times in the past, the NRA has a habit if fighting best from within circled wagons, and anyone who thinks the association is a political pushover does so at their own peril.
---
---
But what about Hickenlooper? Most mass shooters in recent history either passed background checks—sometimes more than once—or avoided them by stealing the guns they used, as did Sandy Hook killer Adam Lanza.
It was probably no coincidence that Hickenlooper put forth his anti-gun-rights agenda at "a library two miles from Sandy Hook Elementary School," as noted by the Denver Post story. Lanza's mother bought the guns legally under strict Connecticut law, but he murdered her and took her firearms to the school.
But presidential candidates don't like to dwell on such inconvenient details. It spoils the sound bites.
---
About Dave Workman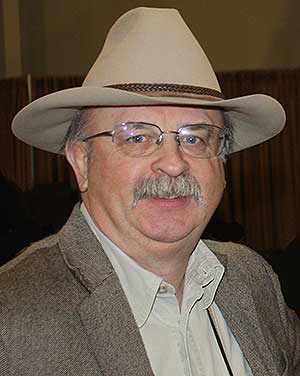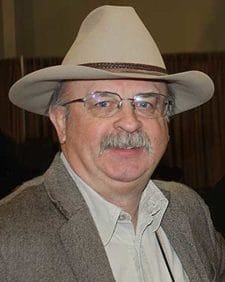 Dave Workman is a senior editor at TheGunMag.com and Liberty Park Press, author of multiple books on the Right to Keep & Bear Arms and formerly an NRA-certified firearms instructor.