Any new purchase made between Sunday, May 5 – Sunday, May 12, 2019, will receive a $25 gift card to Olive Garden with your order.
Cody, Wyo. (Ammoland.com) – Big Horn Armory (BHA), makers of big-bore firearms, is pleased to announce that anyone who makes a new purchase from their website between Sunday, May 5 through Sunday, May 12, 2019, will receive a complimentary $25 gift card to Olive Garden.
Take mom out to dinner for Mother's Day, courtesy of Big Horn Armory!
"Mothers are the ones who take care of us, who shelter us from the storm, shape us into the people we become and the pillars of strength we can depend on. In honor of Mother's Day on May 12, we will provide a $25 Olive Garden gift card included in all new purchases from the fifth through the twelfth," commented Greg Buchel, owner of Big Horn Armory.
For more on Big Horn Armory, visit www.bighornarmory.com or any of their social media platforms: Facebook, Instagram, YouTube or Twitter.
---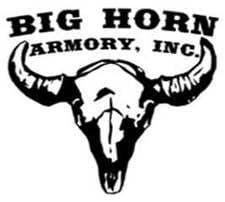 About Big Horn Armory:
Big Horn Armory was founded in 2008 with the expressed intention of designing a Browning-type lever-action gun chambered in 500 Smith & Wesson Magnum. The Big Horn Armory Model 89, made in America, closely follows the work of John Browning with refinements courtesy of modern metallurgy and machining capabilities. The first rifles began shipping in September of 2012 and since then, BHA has added to their big bore lineup with a Model 90 Carbine in 460 S&W, the Model 90A in 454 Casull, the Model 90B in .45 Colt, the Model 89A in 500 Linebaugh and the Model 89B in .475 Linebaugh. In 2017, Big Horn Armory took a departure from its lever-action series and developed the AR500 Auto Max, the most powerful short-range, semi-auto based on an AR .308 platform.