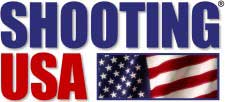 Nashville, TN -(AmmoLand.com)- The Multi-gun Nationals challenges the best shooters while the desert challenges their rifles, shotguns, and pistols to keep running in competition for the national titles.
Plus, the French MAS 36, the last bolt rifle in World War Two, is now one of History's Guns.
Then John and Tony chase down the new stuff on display at TriggerCon in Seattle.
And, Mr. Flintlock is back for an Impossible Shot.
More Info…
USA AIR TIMES
Wednesday 9:00 Eastern and Pacific, 8:00 Central
Shooting USA is listed as a one-hour show in your cable menu.
AND NOW IN CANADA
On The New Sportsman Canada Channel
Our Same Show, the Same Week, as in the USA
Monday at 11:30 PM EST
Thursday 12:30 PM EST
Saturday 7:00 AM EST
Sportsman Canada Channel is available in 750,000 Canadian Households.  Find the channel and find us North of the Border.
New Podcasts from John

Find the podcast links to the latest conversations on guns, gear, and competition.
Jim
Defending the 2nd by Example in the 26th Year