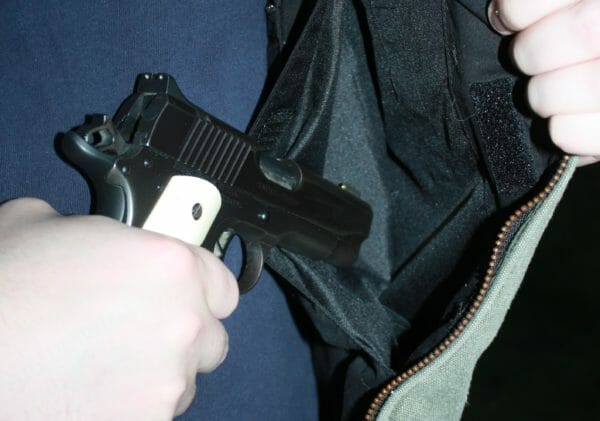 U.S.A. –-(Ammoland.com)- Two weeks after the tragedy at Virginia Beach where a dozen people were killed in a city building, a city councilman in Fort Myers has raised a question about public officials having guns on the job in that Florida city, according to the Fort Myers News Press.
The subject was reportedly scheduled for conversation Monday. Councilman Johnny Streets, described as a retired Fort Myers police officer, has a carry license, and something of a dilemma. State statute prohibits guns in government buildings, the newspaper said.
Virginia Beach public employees cannot carry guns inside government buildings, but that didn't stop a co-worker who apparently had submitted his resignation hours before from walking into the building with two legally-owned handguns and opening fire. The shooter, who was subsequently killed by responding police, had been employed as an engineer with the city.
Back in Florida, Streets reportedly is wondering whether he can carry a handgun when he is on official business outside of city hall.
"A lot of the time," Streets was quoted as stating, "we are attending meetings in our official capacity that are not at city hall. I am looking for feedback maybe from our appointed or elected officials to see how they feel, at least they should have the option."
It is an interesting situation not limited to Florida or Virginia. Across the country, in state capitol or state office buildings, municipal buildings and other public venues, elected officials and public employees are conscious of potential on-the-job dangers.
In Wisconsin, a firefighter was fatally shot and a police officer wounded last month when they responded to what began as an aid call that turned into a shooting. A man identified as Ruben Houston was on a bus traveling to Wausau when he was "found unresponsive on the bus," according to ABC News. After he was reportedly given two shots of Narcan, Houston stood up and began moving away, telling officers that his cell phone was responsible for a "bulge" in his clothing. He then drew a .380-caliber pistol and opened fire, fatally wounding Appleton Fire Department firefighter Mitch Lundgaard.
Last week, Outagamie County District Attorney Melinda Tempelis cleared two police officers, Sgt. Christopher Biese and Officer Paul Christensen, for returning fire and killing Houston.
Police officers carry guns, but other public employees don't. Streets, the Fort Myers councilman, has broached a subject that may make other public officials queasy.
Streets is hardly the only public official who is licensed to carry. There are state legislators, members of Congress, local municipal and county officials in the mix as well.
It doesn't always work well. Last month in Buffalo, N.Y., a member of the Buffalo Common Council brought a loaded handgun to a local high school, and then asked the principal of the school to put it in his office, according to WGRZ news. That council member, identified as Ulysees Wingo, has stepped down as chairman of the education committee and will not be allowed to attend school events or set foot on school property. The principal was placed on administrative leave, the story noted.
Wingo reportedly explained that he carries a firearm for personal protection.
---
About Dave Workman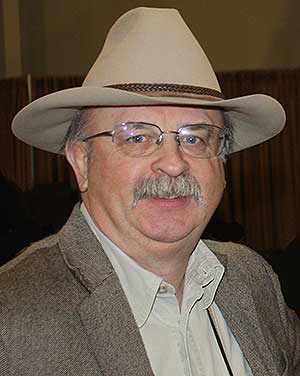 Dave Workman is a senior editor at TheGunMag.com and Liberty Park Press, author of multiple books on the Right to Keep & Bear Arms and formerly an NRA-certified firearms instructor.