U.S.A. –-(Ammoland.com)-The Appellate Court of Illinois, District Two, has dismissed an attempt by the Village of Deerfield to appeal a permanent injunction against the community's 2018 ban on so-called "assault weapons," explaining in its 18-page ruling that it lacked jurisdiction to do so.
Earlier this year, the Second Amendment Foundation and Illinois State Rifle Association were granted a permanent injunction against the ban on behalf of Deerfield resident Daniel Easterday. They were represented by Glen Ellyn attorney David Sigale.
The injunction was originally granted by Nineteenth Judicial Circuit Judge Luis A. Berrones in March.
Deerfield officials had moved to ban semi-auto rifles and "large-capacity magazines" back in April 2018 in the aftermath of the tragic mass shooting at Florida's Marjory Stoneman Douglas High School in Parkland. The accused shooter in that incident allegedly used a semi-auto rifle to kill 17 students and adults on Valentine's Day last year.
Under the Deerfield ordinance, "Any person who already possessed such weapons or large-capacity magazines was given a 60-day grace period to either (1) remove, sell, or transfer those items from the limits of the Village, (2) render the items permanently inoperable or otherwise modify them so that they no longer fell within the definitions of prohibited items, or (3) surrender the items to the chief of police," according to court documents.
When the village council adopted the ban, it contended that the ban was an amendment to an ordinance that was adopted after the state passed its preemption statute in 2013. At the time, the statute had a "window" during which local governments could adopt ordinances designed to "regulate" firearms.
But an outright ban is not "regulating" firearms except in the extreme, the plaintiffs argued, and that was not an amendment to the existing ordinance, but an entirely new measure.
At the time, Gottlieb accused the village council of trying to disguise its anti-gun extremism as an amendment.
Immediately after Deerfield adopted the ban ordinance, SAF and ISRA went to work, filing a challenge on April 5, three days later. They contended that the ordinance violated the state's preemption authority.
A circuit court judge issued a temporary restraining order last year, and the permanent order came three months ago.
The court had consolidated the SAF/ISRA case with a similar challenge mounted by Guns Save Life and another citizen, William Wombacher III.
The Second District Appeals Court decision, according to SAF founder and Executive Vice President Alan Gottlieb, "effectively shuts down any further effort by the Deerfield administration to encumber law-abiding citizens in the community who own the kinds of legal firearms city officials want to ban."
Gottlieb said the case was more than a win for a local gun owner.
"We're talking about the right of honest citizens to live without fear of suddenly being turned into criminals by an overzealous government that arbitrarily decides to prohibit possession of a perfectly legal firearm, purchased in accordance with applicable state and federal laws, because of political correctness," he said.
The veteran gun rights advocate noted that rights enumerated in the Constitution "cannot be subjected to the extremism of social justice crusades."
After the Appeals Court dismissal was announced, Easterday posted a message on social media.
"Many thanks to Alan M Gottlieb, the Second Amendment Foundation, Illinois State Rifle Association, David Sigale, and all of the people that have supported me," Easterday said.
SAF has been involved in several Illinois cases since its landmark Supreme Court victory of 2010 in McDonald v. City of Chicago. The foundation also scored victories in Ezell v. City of Chicago, challenging the Windy City's hastily-drawn gun control ordinance adopted after the McDonald ruling nullified its handgun ban.
Then SAF spearheaded legal efforts to force the Illinois legislature to adopt a concealed carry law, in a case known as Moore v. Madigan.
SAF also won when it challenged a gun ban in public housing imposed by the East St. Louis Housing Authority.
Speaking about the Deerfield victory, Gottlieb observed, "It should take more than the mere stroke of a pen to criminalize something so much a part of the American fabric as the legal ownership and possession of firearms that are in common use."
---
About Dave Workman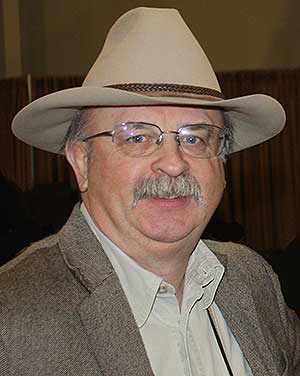 Dave Workman is a senior editor at TheGunMag.com and Liberty Park Press, author of multiple books on the Right to Keep & Bear Arms and formerly an NRA-certified firearms instructor.