USA – -(Ammoland.com)- SDS Imports has been revitalizing the now forbidden fandom of the Saiga 12 with their Lynx 12.  When imports of the Saiga guns were banned SDS Imports found a way to have them manufactured by one of China's most respected AK makers.  Topping that off is that labor is considerably cheaper in China than in Russia and as a result we can still enjoy a box-magazine fed, 12-gauge AK at prices that make them fun to own.
A few years back when 3-Gun competition was the trend (before tacti-cool, after wonder-nines) the Saiga 12 was popular among competitive shooters and the aftermarket boomed for them.  Vendors like Carolina Shooter's Supply offered then, and still do now, a plethora of options for building and tuning the shotgun to practically any taste.  Add to that a wide variety of after-market magazines including SDS Import's own and the beefy steel options from CSSpecs and it's an easy decision to pick up a 12-gauge AK.  The Lynx 12 3 Gun version has a rounded left-side charging handle to make racking or clearing quicker, an enhanced and very smooth no-catch safety selector, and to further accelerate operation the typical scope rail has been deleted from the left side of the receiver and replaced with a strip of picatinny rail on the hinged dust cover.  With a retail price of around $450 let's take a look at what you get in the tabletop video below:
Major features include:
Hammer forged bolt and trunnion
Chrome lined 19″ barrel
3″ chamber
Left side charging handle
Bolt hold open button
Any Saiga 12 style magazine is compatible
Four position gas system. Off, Low, Medium and High
Our shooting impressions, of course, included the famous, "What's For Dinner?" test of running a variety of loads through the gun.  In the interest of playing dumb-consumer we didn't adjust the gas system at all during testing, simply ran it as it came out of the box.  It's also worth noting that the SDS Imports-made magazines could be loaded full on a closed bolt, but not easily.  Graham ran the heavy loads to save poor Maddy's shoulder.  Having the lighter-weight and less-experience @Maddy_A.R shoot the lighter loads created a challenge for the gun.   The more energy absorbed by the shooter the less there is for the gun to cycle.  See how the Lynx 12 3G performed in the shooting impressions video below.
With a solid hold, the only load that the Lynx 12 3G had any fuss about was Winchester White Box birdshot.  That's not a surprise as many semi-autos don't like that load.  Once the gun has some more rounds through it, or perhaps on a more open gas setting it wouldn't be an issue.  That's not my load of choice so I'm not worried about it.  What I do know is that aside from a worn-out SGM Tactical magazine all of my Saiga 12 magazines and any decent ammo will run in the Lynx 12.  Part of me wants to keep it looking psuedo-classic AK, part of me wants to swap out the furniture and start tricking the gun out.  What would you do with a Lynx 12 3 Gun?
---
About Graham Baates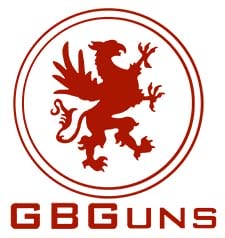 "Graham Baates" is a pen name used by a 15-year active Army veteran who spent most of his time in the tactical side of the Intelligence community including tours in Afghanistan and Iraq. Post-Army Graham spent some time in the local 3-Gun circuit before becoming a full-time NRA Certified defensive handgun instructor and now works as an industry writer while curating a YouTube channel on the side. Visit Graham on Youtube .