Opinion
U.S.A. –-(Ammoland.com)-  I received donation letters and a phone call last week from both the National Rifle Association and from the NRA-ILA, the Institute for Legislative Action. I wrote these letters in reply. I'm sure some people will call me a hater, but I want the NRA to reform. I bet you do too. We're told that we're the NRA, but Fairfax doesn't seem to be listening to us. We will see if money talks.
National Rifle Association of America
(Second letter to National Rifle Association of America- Institute for Legislative Action)
11250 Waples Mill Road
Fairfax, VA 22030
You recently asked me for money. I've donated in the past. I want to donate again. I will donate when Wayne LaPierre has left the NRA, and the NRA has severed all ties with Ackerman McQueen. I will donate elsewhere until then.
Rob Morse
Member number
Patriot life member
---
About Rob Morse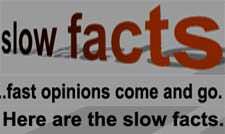 The original article is here. Rob Morse writes about gun rights at Ammoland, at Clash Daily, and on his SlowFacts blog. He hosts the Self Defense Gun Stories Podcast and co-hosts the Polite Society Podcast. Rob is an NRA pistol instructor and combat handgun competitor.