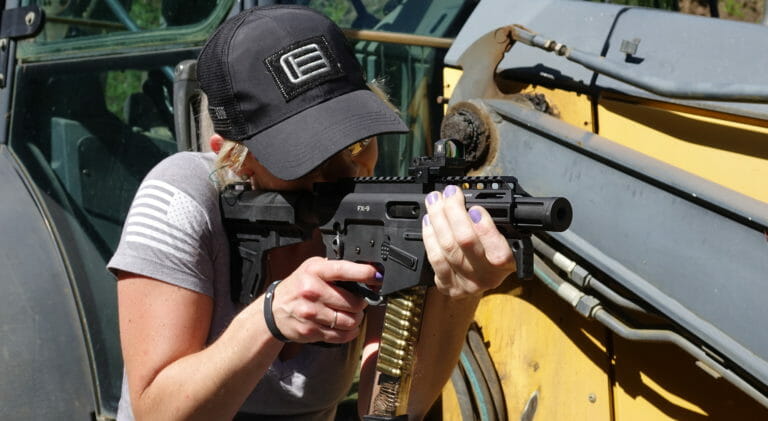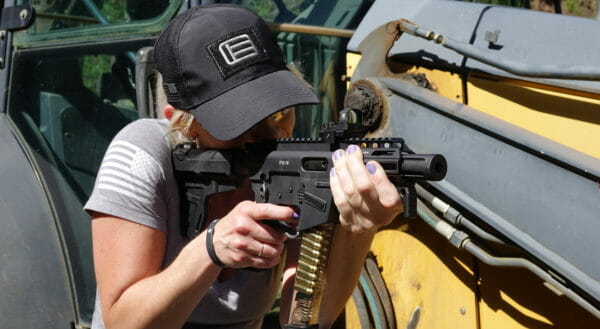 U.S.A. – -(Ammoland.com)- Freedom Ordnance has quietly been cranking interesting and different products.  The belt-fed 9mm AR upper is one that certainly sets itself apart from the crowd.  The more-affordable FX-9 is a little less obvious to casual observers.  In a market full of pistol-caliber carbines and personal defense weapons, or whatever you want to label a pistol capable of accepting a brace some might ask why they should even care about yet another AR-9-type gun.  Those who ask would be the casual observers who haven't caught the differences yet.
Unlike the vast majority of AR-9 platforms, Freedom Ordnance has built their receivers from the ground up for the 9mm cartridge rather than begin with an AR-15 receiver and fill in the un-needed space.  The result is receivers that are about an inch shorter than your standard AR-9.  This, of course, results in a shorter firearm but also cuts down on the amount of material needed and weight.  This length reduction also makes for a shorter and smaller bolt.  In the hand, the gun feels like a scaled model of an AR-9 and yet still accepts AR accessories and YES, it runs on Glock-pattern magazines.  Take a look in the tabletop video below to get a better idea.
Please note the video was mislabeled as 4.5″.  The pistol has a 4″ barrel.
As you can see, this isn't just another generic receiver set branded by your favorite charity.  Freedom Ordnance is truly doing something different.  I own and have reviewed their 16″ and 8″ models and enjoy them quite a bit.  The merit of a 4″ barrel may be questioned and with good reason.  A 4″ barrel isn't going to give you any more muzzle energy than most concealed carry handguns, so why do it?  The addition of brace makes the FX-9 a much more stable shooting platform, and the ability to hold the pistol more like a rifle also makes for increased accuracy potential while the short overall length of just 18.5″ and total weight under 4.5 lbs. keep the pistol portable.  The final two validating points I could find include fun, and freedom!  Specifications below are taken directly from the product web page which also includes specifications for their other models.
OPERATING SYSTEM:

Blowback

CALIBER:

9mm (9×19)

MAG TYPE:

Glock® type

Ammunition:

9mm 115 gr. FMJ recommended/select hollow points. We recommend starting with the following ammunition: 115 gr. FMJ Tulammo®, 115 gr. FMJ MAGTECH®, 115 gr. FMJ Wolf®, 124 gr. JHP SIG SAUER® Elite Performance, PMC® Bronze, 115 gr. American Eagle®, 115 gr. Federal®, 115 gr. Remington®. The FX-9 upholds Xtreme reliability with a wide range of ammo including many hollow point designs for self-defense and full metal jacket. We do not recommend the use of non-jacketed ammunition as unprotected lead can cause fouling and buildups that plated and jacketed bullets do not. Do not use aluminum case ammunition in your FX-9!!

LENGTH:

4 inch barrel = 18.5″ OAL, 8 inch = 24.5″, 16 inch = 31.5″

WEIGHT:

4 inch 4.45 lbs., 8 inch 5.2 lbs., 16 inch 6.1 lbs.

MATERIAL:

The FX-9 is machined from billet material, anodized type III aluminum components. Steel components are full hard nitride and nickle boron nitirded including the barrel, bolt, ejector, last round hold open, feed ramp and extractor for extended wear properties and corrosion resistance.

WARRANTY:

Limited Lifetime Warranty.  Using aluminum casing, remanufactured, reloads or lead projectiles could void your warranty. Also, It does not include cosmetics, or issues that may result in changing out the fire control, buffer, buffer spring, or normal wear parts (ex. firing pin spring).
Such a short barrel can be a challenge for blowback operation as there isn't much time for the pressures needed to cycle to dwell.  Curious to see how it would fare in our "What's For Dinner?" multi-load test we outfitted the FX-9 with a few cosmetic and interface upgrades from Timber Creek and and aftermarket trigger.  Though Freedom Ordnance warns of possible issues with aftermarket triggers I've found this trigger from Optics Planet to be completely compatible.  Code, "GBGuns" knocks another 5% off the price of these triggers.  That code is not an affiliate code and no proceeds go towards GBGuns or AmmoLand, it's just a way of saying thanks for reading this far.  Below is the footage of testing and how the pistol performed.
As you saw in the video this pistol has ammunition preferences but is otherwise loads of fun and very handy.  Our model @MaddyA.R enjoyed the compact size and light weight.  She's willing to try just about any firearm, but her light frame means some guns just aren't fun anymore after a couple of hours.  At the end of our testing I had to pry it away from her.  That testament makes this a great option for those sensitive to firearm weight considerations.  Let us know your experiences with Freedom Ordnance in the comments below.
---
About Graham Baates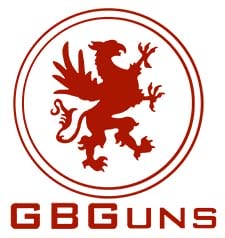 "Graham Baates" is a pen name used by a 15-year active Army veteran who spent most of his time in the tactical side of the Intelligence community including tours in Afghanistan and Iraq. Post-Army Graham spent some time in the local 3-Gun circuit before becoming a full-time NRA Certified defensive handgun instructor and now works as an industry writer while curating a YouTube channel on the side. Visit Graham on Youtube .