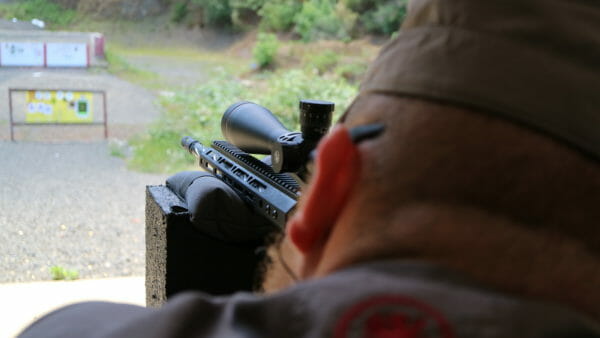 U.S.A. –-(Ammoland.com)- Not long ago we took a look at Bear Creek Arsenal's Bear Essential rifle and were impressed with the quality and accuracy results, even more so considering when on sale they could be had for around $350.  It seemed when combined with a quality magazine such as a DURAMAG the gun had none of the hiccups that ARs of this caliber are known for.
This week Bear Creek Arsenal is releasing a new product each day.  We got our hands on the upper released for July first and hit the range with it.  This combination features a heavy stainless barrel with spiral fluting.  Results can be seen below:
Specifications below are taken directly from the product page.  This is a complete upper with charging handle and one of Bear Creek's unique bolts.
16" Heavy Barrel
4150 Chrome Moly Vanadium
Black Nitride Finish with exposed Stainless Flutes
Spiral Fluting
1:10 Twist
12" MLOK Rail
7.62×39 Caliber
Carbine Length Gas System
M4 Flat-Top Forged Upper Receiver
Standard Bear Creek Arsenal Bolt Carrier Group
Charging Handle
Bird Cage Flash Hider
Product description from the manufacturer:
"The BCA AR-15 Bear Claw Complete Upper Assembly has a 16″ heavy barrel profile made of 416R stainless steel with a Black Nitride finish. The barrel has Bear Claw flutes and a 1:10 twist rate. The assembly includes a 12″ MLOK rail and upper receiver. This upper is chambered in 7.62X39 Caliber and machined with 300 Blackout feed ramps (both in the receiver and barrel extension).

The BCA upper assembly, like all BCA products, is subjected to numerous QA/QC checks which for our firearms and upper receiver assemblies includes test firing prior to approval and shipment. This upper assembly is also backed by our BCA limited lifetime warranty. Choose an upper assembly designed by a U.S. company made in the U.S.A. Choose right, choose accurately, and choose BCA."
As a reward for reading this far, save another 5% on this upper with code, "GBGuns".
That is not an affiliate code, no payment is made to myself or AmmoLand for you using it.  It's simply a benefit we've arranged with Bear Creek Arsenal on products tested and approved by GBGuns.  I wish I knew what magic Bear Creek is working to make these available at such prices.  Out of two complete rifles and two separate uppers, the biggest flaw I've found yet was one gas block that needed tightening.  Nothing major.  Their bolts and barrels are beautiful with rich nitride color.  I'd suggest just picking those up but you'd be hard pressed to get a bolt and barrel for less than the cost of this complete upper.
---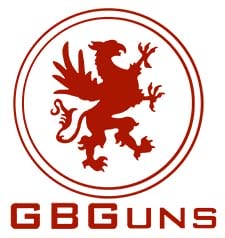 About Graham Baates
"Graham Baates" is a pen name used by a 15-year active Army veteran who spent most of his time in the tactical side of the Intelligence community including tours in Afghanistan and Iraq. Post-Army Graham spent some time in the local 3-Gun circuit before becoming a full-time NRA Certified defensive handgun instructor and now works as an industry writer while curating a YouTube channel on the side. Visit Graham on Youtube .