U.S.A. –-(Ammoland.com)- In a move sure to create more fireworks in an already-volatile political environment, the Oregon Republican Party on Monday filed paperwork to launch a recall effort against Democrat Gov. Kate Brown, according to a report in the Washington Times.
The party announced the effort on Twitter:
Oregon GOP launches recall effort against Democratic Gov. Kate Brown #orpol #orleg #capkillsjobs #hb2020 #Oregon11 #timberunity https://t.co/0QLiYukkST – @washtimes

— Oregon GOP (@Oregon_GOP) July 15, 2019
Brown, whose track record on gun control makes her an easy target for Beaver State gun owners, is under fire for allegedly "overturning the will of the voters on driver's licenses for illegal aliens and tax increases, as well as denying citizens protection from 'the domestic terrorist threat known as Antifa.'"
According to OregonLive.com, Gov. Brown has signed several gun control laws that Second Amendment activists have opposed. She inked legislation on so-called "universal background checks," expansion of gun bans in local courts, and extreme risk protection orders, or ERPO "red flag" legislation.
She also thinks Oregon should ban the sale of "certain semiautomatic firearms" and define them as "assault weapons," according to Oregon Live.
It is not the first time someone in Oregon has tried to recall Brown.
The effort comes just weeks after Brown threatened to send Oregon State Police to arrest AWOL Republican lawmakers who were staying away from the Capitol in Salem to prevent a vote on a "cap-and-trade" bill they claimed was a threat to Oregon business. They denied majority Democrats a quorum.
That was the second time during the recent session that Republicans played hooky. The first time was to prevent Democrats from passing a gun control measure and a separate bill on vaccination exemptions.
The gun control measure had the Oregon Firearms Federation stepping into the middle of the fray, urging state gun owners to pressure Republicans to stay away from the capitol. The move was successful.
The Washington Times noted that this is not the only effort in the West to recall a Democrat governor from office. Another campaign has been okayed by the Colorado Secretary of State's office, which last week approved petitions demanding recall of Gov. Jared Polis.
The newspaper also reported recall petitions against State Senators Pete Lee and Brittany Pettersen "citing their support for four hotly disputed bills in favor of gun control," in addition to other issues.
Kevin Starrett at the Oregon Firearms predicted to AmmoLand that gun owners will almost certainly jump on board.
"I think most gun owners feel strongly about it," he said of their opposition to Brown.
He blames the entire political environment in Oregon for the new recall effort. Brown has essentially presided over political chaos.
"The dynamics of this legislative session were just amazing," he recalled.
Many people became politically active for the first time in their lives, he suggested, primarily because of the vaccination bill. Still, he believes that those folks, and gun owners, have a lot in common, especially in their dislike of how politics has deteriorated.
"The state," he offered, "has really become a petri dish for lunatics."
News footage of ANTIFA attacks in downtown Portland has spread across social media, and received national attention. Starrett took no pride in suggesting that the state "is a laughing stock."
All of this has happened on Governor Kate Brown's watch.
Starrett hopes gun owners learned something from the organization and effort mounted by people concerned over the vaccination legislation. While gun owners can take a fair share of credit for the first Republican walkout, opponents of the other bill can also claim victory.
One thing about recall efforts, he observed, is that they are expensive and oftentimes unsuccessful. However, win or lose, by the time the campaign is finished, recall proponents, meaning opponents of the Democrat majority and Brown, "If they do this correctly, win or lose, they should have developed a hell of a mail list," he said.
There is one other point Starrett noted, and it is Brown's term limit. She cannot run for governor again in 2022, as explained in a story appearing in the Bend Bulletin. But that would give her three more years in office.
And a recall effort is going to be asking the people who just elected her to essentially go against their own votes in November 2018.
---
About Dave Workman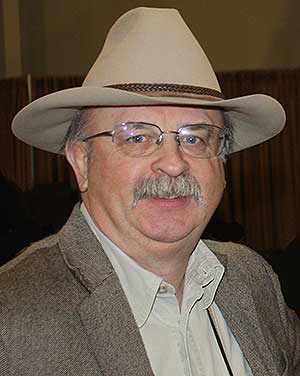 Dave Workman is a senior editor at TheGunMag.com and Liberty Park Press, author of multiple books on the Right to Keep & Bear Arms and formerly an NRA-certified firearms instructor.