Mandeville, LA – -(AmmoLand.com)- The eleventh season of Guns & Gear premieres on Sportsman Channel on Wednesday, July 3rd, at 2:00 PM Eastern, with additional airings on Thursdays during the "Lock and Load" block at 8:30 PM and 11:30 PM, Fridays at 2:30 PM, and Sundays at 5:00 AM. In the premiere episode, Guns & Gear features long range shooting with Ruger's Precision Rifle, ATN's Binox-T and ThOR 4x, Smith & Wesson's Performance Center Ported M&P Shield 2.0, Pro Pistol Hunting Ammo from HSM, and an AR air rifle and BB pistol from Sig Sauer.
Created, produced, and hosted by Gun Talk Media's father-son team Tom Gresham and Ryan Gresham, Guns & Gear first aired eleven years ago on NBC Sports, and airs now on Sportsman Channel and WildTV.
"For eleven seasons, Guns & Gear has showcased the hottest new products for shooters and hunters," said Ryan Gresham, President of Gun Talk Media. "The viewers love it, and it has enabled manufacturers and companies to launch and showcase products to the masses in an entertaining way".
Guns & Gear features the latest and greatest products in the firearms industry with interviews, range demonstrations, tips and training techniques. Watch a preview of the eleventh season on Gun Talk's YouTube channel: https://youtu.be/itOh4O-mG1E.
---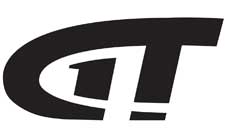 Guns & Gear airs on the Sportsman Channel on Wednesdays at 2:00 PM Eastern, Thursdays at 8:30 PM and 11:30 PM ET, Fridays at 2:30 PM ET, and Sundays at 5:00 AM ET, and can be found on DirectTV Ch. 605, DISH Network Ch. 395/395 HD, AT&T U-Verse Ch. 642/1642 HD, Sling, DirectTVNow, fuboTV and your local cable provider. Guns & Gear is available on Gun Talk Media's YouTube, Facebook, IGTV, Roku, Apple TV, and Amazon Fire TV, channels, and at guntalk.com/guns-and-gear.