Pistol Caliber Carbines & matching pistols have been one of the hottest sellers the last few seasons. Now Ruger & AmmoLand News is giving away a PCC & pistol package to one lucky reader!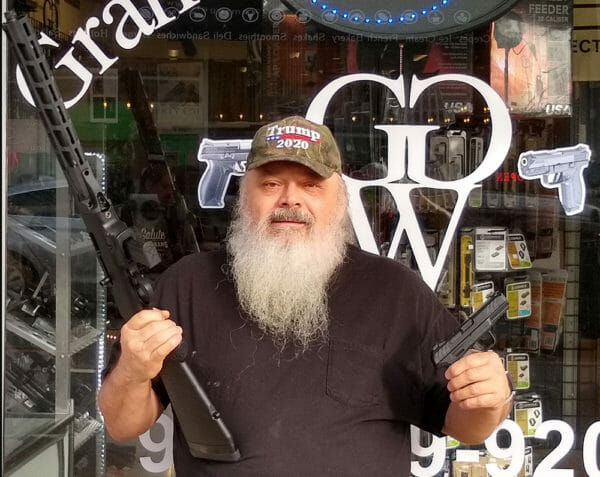 UPDATE: "One AmmoLand News subscriber got an early Christmas present. Bob M. of Creedmore NC won the caliber matching Ruger Pistol and Carbine PCC Giveaway. Bob you have a sweet pair of guns and I mean that in a completely platonic way. Congratulations on the win and thank you for your continued support for AmmoLand and our RKBA." ~ AmmoLand News
Manasquan, NJ -(Ammoland.com)- New and existing subscribers to the AmmoLand Shooting Sports daily digest emails will ALL be eligible to win an $1100.00+ Sturm, Ruger & Co. pistol and carbine package (PCC).
This fantastic rifle & pistol home–defense-package giveaway includes:
Ruger PC Carbine in 9mm
Ruger Security 9 Pistol in 9mm
But you can't win it if you are not in it!
Check back for the winner will be announced here soon!
---
Read AmmoLand News's recent review of the Ruger Security 9 Pistol online and checkout the solid features.
Compact for easy concealment, the Security-9® is designed to fit a variety of available holsters.
Rugged construction with blued, through-hardened alloy steel slide and barrel and high-performance, glass-filled nylon grip frame.
Precision-machined, hard-coat anodized aluminum chassis with full-length guide rails.
The Secure Action used in the LCP® II and Security-9® is derived from the reliable and proven hammer-fired LCP® fire control system. The Secure Action combines the smooth trigger pull of the LCP® with the short, crisp feel and positive reset of a single action.
Textured grip frame provides a secure and comfortable grip.
Dovetailed, high-visibility sight system with drift adjustable rear sight and fixed front sight. Sights can be easily changed out for different color options (available separately).
Internal, Secure Action hammer provides strong ignition force, yet allows for easier slide racking when compared with many striker-fired pistols. Front cocking serrations enable positive slide manipulation.
Safety features include integrated trigger safety; external manual safety; neutrally balanced sear with significant engagement and strong spring tension; and hammer catch to help prevent the hammer from contacting the firing pin unless the trigger is pulled.
Safe, easy takedown with no special tools or trigger pull required.
Also includes: two alloy steel magazines.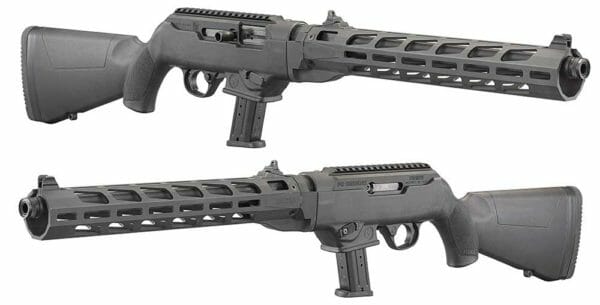 Read AmmoLand New's recent review of the Ruger PC Carbine with M-LOK handguard and find out why the early cowboys had it all right.
CNC-milled handguard that is Type III hard-coat anodized aluminum for maximum durability, with Magpul® M-LOK® accessory attachment slots on all four sides for easy mounting of M-LOK-compatible rails and accessories.
Interchangeable magazine wells for use of common Ruger® and Glock® magazines. Ships with SR-Series™/Security-9® pistol magazine well installed and an additional magazine well accepting Glock® magazines is included*. Ruger American® Pistol magazine wells are available at ShopRuger.com.
Easy takedown enables quick separation of the barrel/forend assembly from the action for ease of transportation and storage. Takedown is as simple as locking the bolt back and verifying that the rifle is unloaded, pushing a recessed lever, twisting the subassemblies and pulling them apart.
Dead blow action features a custom tungsten dead blow weight that shortens bolt travel and reduces felt recoil and muzzle rise. Bolt is machined from heat treated, chrome-moly steel to ensure strength, structural integrity and durability.
Reversible magazine release and reversible charging handle to support ambidextrous use or one-handed control manipulation while maintaining a proper firing grip*.
Cold hammer-forged, chrome-moly steel barrel with ultra-precise rifling provides exceptional accuracy and longevity. The heavy contour barrel provides consistent accuracy, while barrel fluting sheds unnecessary weight and allows for quick handling.
Threaded barrel with included thread protector allows for use of standard muzzle accessories.
Accurate sighting system with adjustable ghost ring rear aperture sight and non-glare, protected blade front sight.
Soft rubber buttpad with spacers allows the rifle to be properly sized for different shooters or varying levels of outerwear or defensive gear (three, 1/2″ spacers included).
Durable, glass-filled nylon synthetic buttstock features a proprietary texture for enhanced control and an integral sling mount for rapid sling attachment .
Light, crisp trigger pull with minimal overtravel and positive reset utilizing proven 10/22® trigger components.
CNC-machined from an aerospace-grade 7075-T6 aluminum billet, the receiver includes an integrated Picatinny rail and is Type III hard-coat anodized for maximum durability.
Also includes: one, SR-Series™ pistol magazine and hex wrenches for rear sight adjustment, buttpad spacer adjustment and charging handle removal.
---
Promotion has ended
---
Giveway Rules & Conditions
The giveaway entry dates run from June 15th, 2019 to August 1st, 2019 with the winner drawn on August 2nd, 2019.
Everyone who signs up, or is an existing active subscriber, to the AmmoLand Shooting Sports News daily & monthly emails are eligible to win. TIP: make sure you are opening and reading them daily to increase your odds.
Eligible Winners, must be 18 years of age, a legal resident of the United States and be lawfully eligible under local, state and federal rules to accept the transfer of firearms through a licensed Federal Firearms Licensee. NOTE: Residents DC, CT, NJ, IL, MD, and NY may not be eligible to win. Take your complaints up with your local anti-gun lawmakers.
FFL Transfer Fees and Taxes are not included and are the winner's responsibility.
No monetary compensation or substitution for ineligible winners. You are just out of luck.
Do you get our daily email? Then you are already entered. Do you need to sign up? Then you can do so at the link/box above: Sign up for AmmoLand in your Inbox!
---
About Sturm, Ruger & Co., Inc.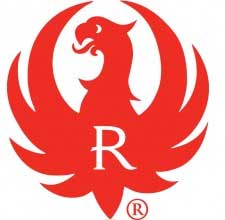 Sturm, Ruger & Co., Inc. is one of the nation's leading manufacturers of rugged, reliable firearms for the commercial sporting market. As a full-line manufacturer of American-made firearms, Ruger offers consumers over 400 variations of more than 30 product lines. For more than 60 years, Ruger has been a model of corporate and community responsibility. Our motto, "Arms Makers for Responsible Citizens," echoes the importance of these principles as we work hard to deliver quality and innovative firearms. See more at www.ruger.com
About AmmoLand Shooting Sports News:
Ammoland.com is the web's leading Shooting Sports News Service for the Ammunition, Firearms, Shooting, Hunting and Conservation communities. AmmoLand has a FREE Shooting Sports News Service that is seen by 10,000's of Ammunition, Shooting and Pro Firearms enthusiast every day. Visit them at www.AmmoLand.com
Don't delay! Be sure and Sign Up before we pick a winner.