Miramar, Fla. (Ammoland.com) – Tasmanian Tiger®, a tactical nylon line of products distributed exclusively for the US market by Proforce Equipment, Inc., is pleased to announce its TT TAC Modular 30 Vent backpack has received the Gold Score from the National Tactical Officers Association (NTOA) Member Tested and Recommended Program, with an overall score of 4.78 out of 5 from law enforcement officers.
"I have humped a ruck for over 35 years and my testament is that this is one of the most comfortable rucks I have ever had on my back," observed a testing officer from Michigan.
The TT TAC Modular Pack 30 Vent is built on Tasmanian Tiger's X Vent-Zero Plus Carrying System that combines lightweight construction with superior ventilation and adjustable fitting options. Fiberglass rods are attached in an X-shape to the back of the pack and with the integrated hip belt, provide the supporting structure of the pack. Two additional fiberglass rods transfer the load to the anatomically shaped, ventilated hip belt. The open space created by the supporting structure allows for a large ventilated zone across the wearer's back.
The testing officer from Arizona found, "the vented design and keeping it (the pack) off the back is nice, especially when living and working in a hot climate."
The TT TAC Modular Pack 30 Vent features a discreet appearance with all the functionality of a "military-style" rucksack. The "clean" outer appearance opens to reveal its modularity capabilities, "the modularity of the pack is all built on the inside with hook-and-loop and laser cut slots where the user can attach all the MOLLE accessories they desire," said  the police officer from Arizona.
The Arizona officer added, "the main compartment is spacious and features two tracks of laser cut MOLLE hook-and-loop down the length of the back wall of the (inside of the) pack. The bottom compartment is a great size and features hook-and-loop along the back wall. The main and bottom compartments are separated by a zippered wall and could be combined if desired. The top outer pocket is a decent size and would be a good place to put smaller items that you want quick access too, but don't necessarily need to carry on your person. The laser cut MOLLE is a really nice feature and makes it extremely easy to install MOLLE attachments and maintain a lower profile due to the sleek design while still remaining sturdy."
The TT TAC Modular Pack 30 Vent backpack holds about 30 liters and without gear, weighs 51 ounces. Its dimensions are 20" x 11" x 7" and is made from T-Square Rip CODURA 700 den material with YKK zippers. Available in Black, Carbon, and Olive, the TT TAC Modular Pack 30 Vent retails for $199.00.
---
About Tasmanian Tiger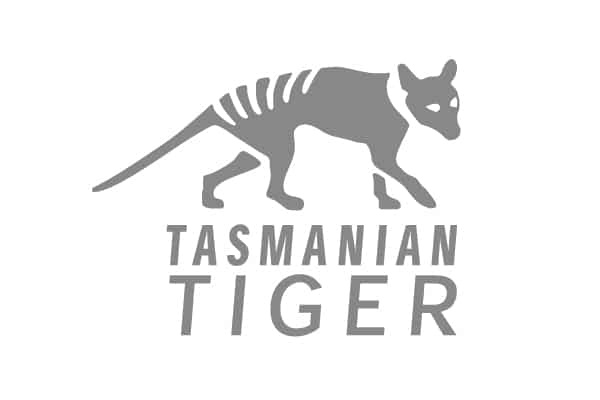 Tasmanian Tiger, a division of Tatonka GmbH, is an international brand founded in 1999 to provide user-design driven nylon products to elite warfighters and law enforcement in Europe and Asia. From prototype to production, all products are manufactured in the company's own facilities, thus ensuring a consistently high level of quality throughout the production processes. All products are quality checked prior to leaving the facility and checked regularly by independent international test centers. www.tasmaniantigerusa.com