U.S.A. –-(Ammoland.com)- Grassroots Second Amendment activists from across the country are being urged to attend a 2nd Amendment Rally on Saturday, Nov. 2 at the Capitol Building in Washington, D.C., where they hope to deliver a message that the right to keep and bear arms shall not be infringed.
Now is the time for activists to make plans, as the rally is a mere six weeks away. It is being dubbed as a "rally for the Second on the 2nd."
As explained by activist Rob Pincus, director of media relations for "Save the Second," during an interview with the Right of the People podcast from the Gun Rights Policy Conference in Phoenix, "We've got a big election coming up next year. We need to remind the nation, we need to remind ourselves that we are the Second Amendment lobby and that's why the 2nd Amendment rally is important."
Pincus pointed to the rally's website for details. There is also a Facebook page where people can learn details as they emerge. He said there is no sponsorship for this event and no single organization. Funding is provided by "people who care about the Second Amendment."
"What has sunk in over the past few months is that far too many people are willing to write a check…and say okay, I've done my part, and then move on," Pincus lamented.
According to the rally website, "The Second Amendment Rally is a grassroots event, organized and funded by grassroots activists, open to all supporters of the Constitution and lovers of liberty."
"If you own a gun," Pincus said during the podcast interview, "you are the gun lobby."
The rally is scheduled to begin at 1 p.m. and run for three hours.
Just how many will appear would be speculation at this point, but Pincus suggested that organizers are hoping for several thousand rights activists to attend.
"Maybe having 10,000 people, 15,000 people standing on the capitol steps, on the capitol grounds, listening to some of the most active leaders the most active advocates inside the Second Amendment community for a few hours on a Saturday afternoon," he observed, "I think that will be an opportunity for everybody to remember that we are the gun lobby. We are the ones who exercise these rights. We are the ones who benefit from these rights."
Pincus was one of 91 speakers who appeared at the 34th annual Gun Rights Policy Conference over the past weekend. As Ammoland News reported earlier, this year's event was the biggest in the conference's history. More than 1,100 people pre-registered and it appears many if not most of them showed up for at least part of the event. In addition, according to Alan Gottlieb, founder and executive vice president of the Second Amendment Foundation, the two-day event was viewed by more than 100,000 people as it was live-streamed on the SAF Facebook page.
In the past, gun rights activists have been a lethargic bunch, but this time around things are different. The Second Amendment has been under attack as never before, in part by anti-gunners exploiting mass shooting incidents to push bans on so-called "semiautomatic assault weapons" and "high-capacity magazines," along with registration and one-gun-a-month schemes. Also on the gun control agenda are "safe storage" mandates, mandatory training requirements, expansion of so-called "red flag" laws and other restrictions suggesting that proponents are trying to turn Second Amendment-protected rights into government regulated privileges.
What also makes this year different for grassroots activism was the heat-of-the-moment candor by Democrat presidential candidate Robert Francis "Beto" O'Rourke during the recent debate. His declaration, "Hell, yes' we're going to take your AR15, your AK47" finally erased any doubt that anti-gunners intend to disarm law-abiding American citizens.
Most noteworthy about the remark was the silence from all the other candidates on the stage, suggesting they all quietly concur with O'Rourke's threat. His comment was mentioned or alluded to repeatedly during the recent rights conference.
"The Second Amendment expressly protects the rights of the individual," Pincus stated. "The individual needs to get involved and the Second Amendment rally is an opportunity to do that."
---
About Dave Workman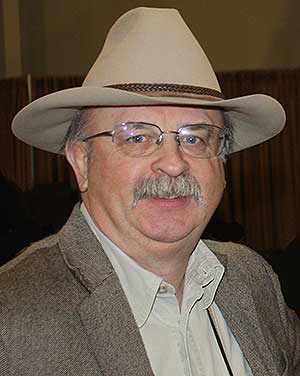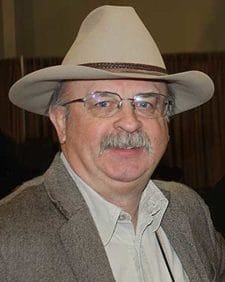 Dave Workman is a senior editor at TheGunMag.com and Liberty Park Press, author of multiple books on the Right to Keep & Bear Arms and formerly an NRA-certified firearms instructor.