U.S.A. – -(Ammoland.com)- What 12 gauge has in possible load application .22lr has in possible general application.  The .22lr has for decades been the go-to round for teaching new shooters, plinking, pest control, and affordable shooting.  American Tactical has a new option for fans of the MP-5 style of rifle in the form of the GSG-16.  This model is an update to an earlier version and provides some refinements to the action as well as cosmetic changes.
The new GSG-16 has a light-weight plastic feel to it that makes it more welcoming to youth and new shooters alike.  The handguard has been revamped to include a quad rail and adjustable buttstock serves to hold a spare magazine.  A barrel shroud adds some balancing weight upfront and gives the appearance of a suppressor.  The safety selector is also much easier to activate and deactivate than earlier models and unlike a real MP-5 is within reach of most normal hand sizes.  Of course, the big question with semiautomatic .22lr rifles is always reliability and American Tactical's product page warns to use only high-velocity ammunition with a speed above 1260fps and bullet weight of 30-40gr.
Eager to see how the gun runs, and if it runs outside of those parameters we, of course, ran our, "What's For Dinner?" test which included rounds as light as 20gr and as heavy as 60gr.  Most of the specialty rounds came from Aguila Ammunition, but Remington, Federal, and CCI were also tested.  To see what the GSG-16 eats watch the shooting impressions video below.
Features and specifications below are directly from the Product web page:
"…Based off of the classic GSG 22 caliber rifle operating system, the GSG-16 features several enhancements to give it a dashing new look for the next generation of shooters.  The GSG-16 features a newly designed collapsable stock that also serves as an additional magazine storage compartment for either high or low capacity magazines. The re-designed forend features standard picatinny rails mounted onto an MLOK style hand guard.  The cocking tube assembly features an ambidextrous charging handle so you can swich up charging rounds to meet your comfort style.  Finally, the redesigned front and rear sight have been simplified and streamlined to give the shooter faster target acquisition over previous GSG models…
Features:
.22LR (High Velocity recommended, 1260fps recommended)
34 1/4″ Overall length with stock fully extended
28 1/2″ Overall length with stock fully collapsed
16 1/4″ Barrel 6 grooves
5.84 lbs Unloaded
5.5lb Trigger
Collapsible Stock with extra Magazine storage compartment
22 Round Magazine (Works with GSG-5/522 Stick & Rotary Magazines)
Ambidextrous Charging Handle
Quick Acquisition Front & Rear Sight
Faux Suppressor
Picatinny Rails on MLOK handguard
Polymer Receiver"
Despite the manufacturers warning on sticking with mid-weight, high-velocity rounds we found that when clean and lubricated the GSG-16 would run most ammunition.  The plastic feel of a nearly all-polymer gun did not detract from the enjoyment.  We did experience some wobble in the way our Osprey reflex sight mounted, but not in resting state, just in that the rail seemed torque-able.  I don't consider this a detraction as the gun is not one that will experience torque, nor one that I expect to be doing any long-range precision with.  It's meant as a fun gun and a fun gun is what it is.
For a closer look at the American Tactical GSG-16 see the tabletop review below.
Is the GSG-16 the ultimate tactical .22lr?  I don't think so, but it's fun and reliable and that's all I ask out of a semi-auto rifle in this caliber.  At the time this article was written the GSG-16's MSRP was $399.95, but a quick internet search showed them available at online retailers for around $300.
---
About Graham Baates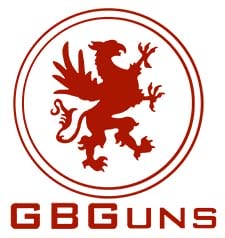 "Graham Baates" is a pen name used by a 15-year active Army veteran who spent most of his time in the tactical side of the Intelligence community including tours in Afghanistan and Iraq. Post-Army Graham spent some time in the local 3-Gun circuit before becoming a full-time NRA Certified defensive handgun instructor and now works as an industry writer while curating a YouTube channel on the side. Visit Graham on Youtube .