MONTEZUMA, Iowa – -(AmmoLand.com)- Crow Shooting Supply customers can now choose from an assortment of Franklin Armory BFSIII triggers including the popular Franklin Armory BFS-III AR-C1 Trigger.
The BFSIII triggers have three positions, including safe, standard semi-automatic, and binary – which allows a round to be fired when the trigger is pulled, and then released.
Read AmmoLand News' recent review of the Franklin Armory BFS-III AR-C1 Trigger.
Crow Shooting Supply carries BSFIII triggers with both curved and straight trigger bodies for the following popular firearms:
AR-15-style firearms
Bushmaster ACR
AK-47-style firearms
CZ Scorpion
HK 91/93/94
B&T APC9
"We've added Franklin Armory's line of BFSIII triggers by strong request from our customer base," said Bryan Stuntebeck, Crow Shooting Supply Vice President for Business Development. "Triggers have been one of our fastest growing categories at Crow and this selection fills the gap we've otherwise had in the Binary Trigger market."
To see the entire lineup of Franklin Armory BFSIII triggers, visit www.CrowShootingSupply.com.
---
About Franklin Armory
Franklin Armory® is a Nevada corporation that specializes in manufacturing quality firearms for sporting, military, and law enforcement applications. We are well known for our creative products such as the Binary Firing System™, Reformation™, Providence™, the F17™ series of rimfire rifles in 17 WSM, and our finely machined ARs. We are very adept at creating products for restrictive jurisdictions such as our home state of California, and every firearm we make uses 100% American made parts and materials.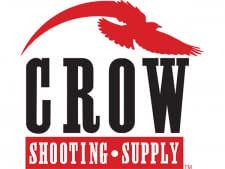 About Crow Shooting Supply
Crow Shooting Supply is a family-owned national wholesale distributor of firearms, ammunition reloading components and shooting accessories. Proudly serving retail gun shops, major sporting goods stores, gun clubs, shooting ranges and government agencies for more than 35 years, Crow is a full-line supplier of more than 140 of the world's premier shooting industry manufacturers. For more information, visit http://www.crowshootingsupply.com or call 800-263-2493.