All new rifle purchases made from Big Horn Armory between Oct. 13 – 20, 2019, will receive a complimentary Navy Core T-Shirt with their order.
Cody, Wyo. (Ammoland.com) – Big Horn Armory (BHA), makers of big-bore firearms, is celebrating the United States Navy's 244th birthday on Oct. 13, 2019, by rolling out a special promotion.
Any new BHA rifle purchased directly from the website between Oct. 13 – 20, 2019, will receive a complimentary Navy Core T-shirt with their purchase.
The U.S. Navy, originally known as the Continental Navy at its founding on Oct. 13, 1775, consisted of a small fleet of ships patrolling to intercept ships sent to resupply British Army troops at or near the colonies. The creation of the fleet was hotly debated for 11 days by the Continental Congress. Naval Operations Admiral Elmo Zumwalt in 1972 declared official recognition of the holiday to honor all who have served in a Navy uniform, past and present.
Today, the Navy's birthday is celebrated in many different ways throughout the U.S. and the world, including the annual U.S. Navy Birthday Ball.
For more on Big Horn Armory, visit www.bighornarmory.com or any of their social media platforms: Facebook, Instagram, YouTube or Twitter.
---
About Big Horn Armory: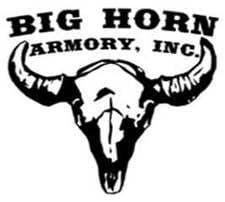 Big Horn Armory was founded in 2008 with the expressed intention of designing a Browning-type lever-action gun chambered in 500 Smith & Wesson Magnum. The Big Horn Armory Model 89, made in America, closely follows the work of John Browning with refinements courtesy of modern metallurgy and machining capabilities. The first rifles began shipping in September of 2012 and since then, BHA has added to their big bore lineup with a Model 90 Carbine in 460 S&W, the Model 90A in 454 Casull, the Model 90B in .45 Colt, the Model 89A in 500 Linebaugh and the Model 89B in .475 Linebaugh. In 2017, Big Horn Armory took a departure from its lever-action series and developed the AR500 Auto Max, the most powerful short-range, semi-auto based on an AR .308 platform.