U.S.A. –-(Ammoland.com)- Century Arms has been importing some incredibly high-value Canik pistols for some years now.  Canik is known for excellent manufacturing of reliable, high-quality pistols heavily inspired by Walther and CZ designs.  While TriStar Arms imports the CZ-based models, Century brings us the Walther-based models.  Covered previously here on AmmoLand are the TP9 Elite Combat Executive, TP9 SFx, TP9 SA Mod 2, TP9 DA, TP9 SF Elite, and others.  In this article we'll be looking at the TP9 Elite SC subcompact model.
By shortening the barrel and overall height of the TP9 Elite to 3.6″ and 4.6″ respectively the Elite has become Subcompact.  While some may nitpick that the overall measurements place the TP9 Elite SC more in the compact category than subcompact the fact remains that Canik has not only reduced the overall size, but also increased use-ability of the popular TP9 Elite.
Not only is the TP9 Elite SC smaller, but they've also cut the slide for optics with a footprint appropriate for the RMS Shield mounting pattern.  Two 12-round magazines are included to concealed carry, but a clever 15-round magazine that goes above and beyond the common sleeve design to prevent over-insertion.  Take a look at the tabletop video below to get a better idea of the pistol's construction.
In addition to those clever upgrades, the front sight post is photo-luminescent without demanding increasing price.  This feature came in handy during our range review as the Pacific Northwest has used up its sunshine allowance for the year and we've entered the grey-to-dark months.  Doubters can enjoy video evidence.  Another welcome enhancement was the update of the included holster.  Gone is the Serpa-like retention holster and in its place is a reversible IWB/OWB pancake holster.  The material used is not as stiff as kydex which permits both increased conformity to the body and comfort.  Specifications for the TP9 Elite SC can be found below as taken directly from the product webpage.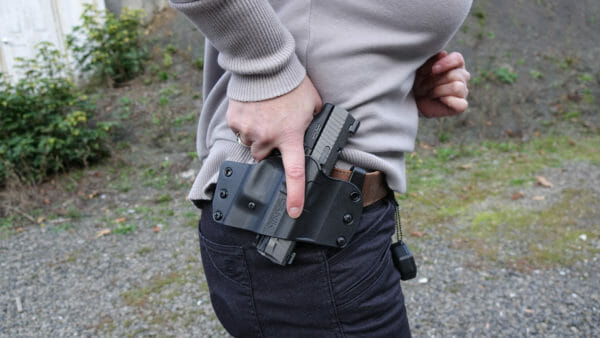 SKU HG5610T-N
COLOR Tungsten Slide/Black Frame
UPC 787450596733
CALIBER 9mm Luger
CAPACITY 12/15+1 rds.
BARREL 3.60"
OVERALL 6.70"
HEIGHT 4.6"
WIDTH 1.45"
WEIGHT 24.78 oz unloaded
Of course, the TP9 Elite SC's shorter barrel could cause reliability issues as it requires a stiffer recoil assembly while simultaneously costing precious bullet velocity and energy.  Beyond those factors are the increased cyclic rate which in some circumstances can out-pace the magazine causing a failure to feed.  We tested for reliability with the now-famous GBGuns, "What's For Dinner?" test consisting of 10 different loads of various bullet weights, pressures, bullet designs, and case materials.  The results of those tests, as well as a demonstration of the photo-luminescent front sight, can be seen in the TP9 Elite SC shooting impressions video below.
The Canik TP9 Elite SC has proven reliable, accurate, and potentially more versatile than the TP9 Elite is in a package with an MSRP of just $429.99.  Considering that three magazines and a holster are included this makes for an easy one-stop purchase for anyone looking to add some versatility to their arsenal.
---
About Graham Baates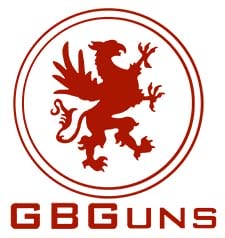 "Graham Baates" is a pen name used by a 15-year active Army veteran who spent most of his time in the tactical side of the Intelligence community including tours in Afghanistan and Iraq. Post-Army Graham spent some time in the local 3-Gun circuit before becoming a full-time NRA Certified defensive handgun instructor and now works as an industry writer while curating a YouTube channel on the side. Visit Graham on Youtube .