USA – -(AmmoLand.com)- As an infantryman in World War II, Army Pvt. Pedro Cano used a shoulder-fired rocket launcher to take out more than 19 enemy soldiers and several machine guns terrorizing American troops in Schevenhutte, Germany, during the Battle of Hurtgen Forest.
For this action, he earned the Medal of Honor in 1944.
According to the official citation, while he was serving with 4th Infantry Division in December 1944, the infantrymen launched an attack against German gun emplacements, but were turned back by enemy machine gun fire.
"Armed with a rocket launcher, Cano crawled through a densely mined area under heavy enemy fire and successfully reached a point within 10 yards of the nearest emplacement," the citation said. "He quickly fired a rocket into the position, killing the two gunners and five supporting riflemen."

"Without hesitating, he fired into a second position, killing two more gunners, and proceeded to assault the position with hand grenades, killing several others and dispersing the rest," the citation said. "When an adjacent company encountered heavy fire, Cano crossed his company front, crept to within 15 yards of the nearest enemy emplacement and killed the two machine gunners with a rocket."
A World War II Army infantry soldier holds a first-generation grenade launcher.
With another round, he killed two more gunners and destroyed a second gun.
The next day, his company renewed the attack and again encountered heavy machine gun fire. Cano, armed with his rocket launcher, again moved across the fire-swept terrain and destroyed three enemy machine guns in succession, killing the six gunners, the citation said.
Call to Service
Cano was born in La Morita, Nuevo Leon, Mexico, but moved to Edinburg, Texas, with his family when he was 2 months old. As a young adult, he worked as a farm laborer before volunteering to join the Army in World War II.
Cano served in battles in France and Germany. Sometime after the Hurtgen Forest battle, Cano was seriously injured and was brought back to the United States. He eventually returned home to his wife and daughter in Edinburg.
Cano became a U.S. citizen in May 1946 and went on to have two more children. He died in a car crash in 1952.
Cano didn't receive his Medal of Honor until decades after the war. His daughter, Dominga Perez, accepted it on her father's behalf from President Barack Obama during a ceremony at the White House on March 18, 2014. Several other service members from past generations were honored that day.
Cano received other accolades, including two Bronze Star medals, a Purple Heart and a Distinguished Service Cross. For his extraordinary war efforts, Edinburg named a street and a school after him.
This article is part of a weekly series called "Medal of Honor Monday," in which we highlight one of the more than 3,500 Medal of Honor recipients who have earned the U.S. military's highest medal for valor.
---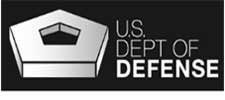 U.S. Department of Defense
The Department of Defense provides the military forces needed to deter war and ensure our nation's security. The foundational strength of the Department of Defense is the men and women who volunteer to serve our country and protect our freedoms. Visit www.defense.gov/ to learn more.