Opinion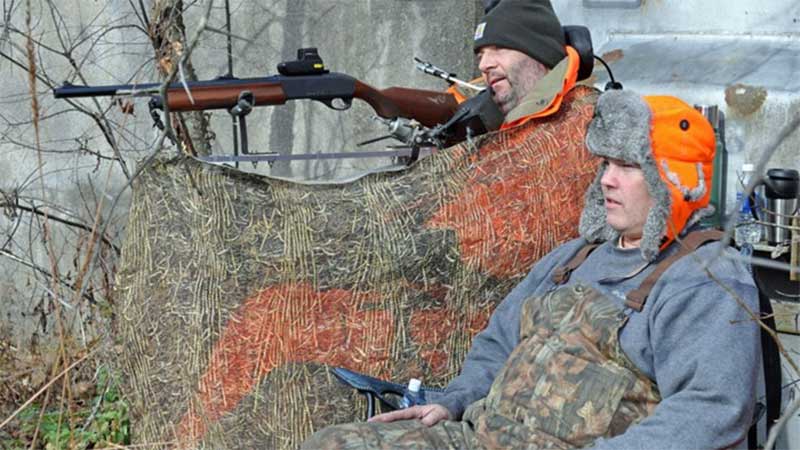 Fairfax, VA – -(Ammoland.com)- It's well-known that the shooting sports offer many positive experiences for people. But what if you suffer from a physical disability? How do you actually hunt afield, compete with other shooters in various events or even just access your local range for much-needed practice?
Shooters in the know start with the National Rifle Association's (NRA) Adaptive Shooting Program. Launched in the summer of 2015, the Adaptive Shooting Program was the successor to the NRA's Disabled Shooting Program that had been in place for decades but was discontinued in 2011.
Though it hasn't been widely publicized, the NRA is committed to making the shooting lifestyle available to everyone. Through the Adaptive Shooting Program, the NRA works to increase access and participation to the shooting sports and educate all people with disabilities—no matter what those disabilities may be—about firearm ownership, use and safety, plus personal protection.
The only requirement or qualification to take part in the NRA Adaptive Shooting Program? Have an interest in shooting and firearms.
According to Dr. Joseph Logar, National Manager of the NRA Adaptive Shooting Program, adaptive shooting is simply the application of any specialized technique or technology to allow someone to safely participate in shooting activities. It can be as simple as lighter caliber guns to accommodate decreased grip strength associated with arthritis or as complex as hydraulic systems that allow people with quadriplegia to fire high-powered rifles.
Under Logar's guidance, the program works to develop adaptive shooting instructors to educate and train people with disabilities on all aspects of firearm ownership, concealed carry and competitive shooting.
"The benefits of shooting are physical, social and psychological," noted Logar. "Take the psychological aspects. The goal-setting needed to push yourself to improve your shooting can be a very satisfying thing."
He continued, "The mental focus needed to zero in on the game when your heart is pumping, and feet are frozen? That ability to focus can translate very positively to many other parts of our lives. In hunting, too, you are participating in an ancient rite, often far from the congestion and noise of town where you can appreciate the agelessness of the environment and be humbled by the indifference of Mother Nature. This has a way of bringing our problems down to size and into perspective."
There are several facets to the NRA Adaptive Shooting Program, including:
1. Competition Waiver Program: A well-established program to provide waivers for people with disabilities to compete in NRA-sanctioned events. These waivers can allow competitors to modify shooting positions, equipment, par times, etc., to accommodate their abilities. It is a formal process that begins with Logar and works all the way up through the NRA Protest Committee and results in a laminated card that the competitor must present (with other documentation, depending upon the individual circumstances) to match directors during competitions.

2. Americans with Disabilities Act Coordinator Program: Logar is working to become a certified ADA Coordinator to expand his knowledge base on this critical piece of legislation. "Once certified, I can offer better guidance to NRA-certified instructors/trainers, shooting ranges and clubs on accessibility issues," he added.

3. Adaptive Hunting Database: This database features a searchable list of outfitters and organizations that offer hunting and fishing opportunities for people with disabilities.

4. Aging Defender Seminars: An hour-long seminar by Logar at some of the NRA's major shows (NRA Annual Meeting and Exhibits, Personal Protection Expo) that covers adaptations helpful to keep people going to the range and out into the field as they age.

5. The continued evolution of NRA Training to include options to accommodate as many people as possible—with and without disabilities.
Have questions? Contact Logar at the NRA Adaptive Shooting Program, [email protected] or 703-267-1491. NRA members and non-members, instructors and range operators are all encouraged to consider the program as a means to expanding shooting opportunities for those who might otherwise think shooting just isn't possible for them.
About the Lead Image: Quadriplegic hunter Terry Greenwood of Ohio maneuvers his specially mounted gun on target by manipulating a controller box with his chin. When a deer was in the crosshairs, he blew through a tube to engage an electronic trigger to fire the shotgun. Registered Nurse Doug Dalton, also of Ohio, looks on.
About the Author: Brian McCombie is a field editor and editorial contributor for the NRA's American Hunter. He writes about firearms and gear for the NRA's Shooting Illustrated website, as well as handling public relations and marketing for companies and manufacturers in the shooting sports industry. He is a member of the National Rifle Association and the National Shooting Sports Foundation. Brian likes hunting hogs, shooting 1911s chambered in 10 mm and .45 ACP, watching the Chicago Bears and relaxing with Squinchy, the orange tabby cat.
---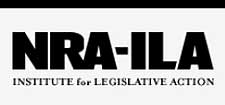 About:
Established in 1975, the Institute for Legislative Action (ILA) is the "lobbying" arm of the National Rifle Association of America. ILA is responsible for preserving the right of all law-abiding individuals in the legislative, political, and legal arenas, to purchase, possess and use firearms for legitimate purposes as guaranteed by the Second Amendment to the U.S. Constitution. Visit: www.nra.org