Warning: You only have limited time to complete the survey and enter to win. Giveaway ends November 8th, 2019.
USA – -(AmmoLand.com)- Our friends at Sturm, Ruger & Co. are letting AmmoLand News giveaway a $1000 Ruger AR-556 MPR Rifle with the American Flag Cerakote finish, what we like to call the "Merica Rifle", for anyone that completes their very short online survey.
Now you have seen us run great gun giveaways from Ruger in the past, but this one is different. Your odds of winning are a whole lot better as we are only running the survey/giveaway for just eight (8) days and you can only win if you complete the entire survey and enter your email on the final page (keep clicking to the end) of the short survey. Again the winners will be picked only from those individuals that complete the online survey, so your odds of winning go way up. One entry person.
Ruger AR-556 MPR Merica Rifle

Stock Synthetic, Collapsible
Handguard Free-Float With Magpul® M-LOK® Slots
Sights None
Barrel Length 18″
Thread Pattern 1/2″-28
Twist1: 8″ RH
Capacity 30
Finish American Flag Cerakote
Height 8″
Weight 6.8 lb.
Overall Length 35″ – 38.25″
Length of Pull 11.10″ – 14.40″
Grooves 5
Suggested Retail $949.00
Lower receiver is fitted with Magpul® MOE® grip and MOE SL® collapsible buttstock on a Mil-Spec buffer tube.
Handguard is free-floated for accuracy and the slim, 15″ length provides enhanced ergonomics.
Bolt is mil-spec 9310 and is machined and shot-peened for strength and durability.
The Ruger® Elite 452® AR-Trigger is a two-stage trigger that offers a smooth, crisp, 4.5-pound trigger pull. It features a full-strength hammer spring for consistent primer ignition and a lightweight hammer that enables a faster lock time for improved accuracy.
Magpul® M-LOK® accessory attachment slots along the 3:00, 6:00 and 9:00 positions with additional slots on the angled faces near the muzzle.
Ruger® muzzle brake is a radial port design that significantly reduces felt recoil and muzzle movement. The threaded barrel allows for standard muzzle accessories to be installed.
Cold hammer-forged 4140 chrome-moly steel barrel with ultra-precise rifling provides exceptional accuracy, longevity, and easy cleaning. The 1:8″ twist rate stabilizes bullets from 35 to 77 grains, and the 5.56 NATO chamber allows the use of both 5.56 NATO and .223 Rem. ammunition. M4 feed ramps provide improved reliability, and the matte black nitrided finish provides corrosion resistance.
Made from aerospace-grade 7075-T6 aluminum forging, the flat top upper receiver includes a forward assist, dust cover and brass deflector.
Bolt carrier and gas key have chrome-plated inside diameters to provide exceptional resistance to hot gases. The gas key is staked so that it will not loosen after extensive firing.
Rifle-length gas system provides smoother operation and reduces felt recoil.
Also includes: one, 30-round Magpul® PMAG® magazine.

* Color and shade may vary from photo.
Complete the Survey and Enter to win HERE! [Survey Has Ended.]

---
Giveaway Rules & Conditions
The giveaway entry dates run from  November 1st, 2019 to November 8th, 2019 with the winner drawn on November 11th, 2019.
Everyone who completes the online survey and enters their email on the last page of the survey will be entered to win.
Eligible Winners, must be 18 years of age, a legal resident of the United States and be lawfully eligible under local, state and federal rules to accept the transfer of firearms through a licensed Federal Firearms Licensee. NOTE: Residents DC, CT, NJ, IL, MD, and NY may not be eligible to win. Take your complaints up with your local anti-gun lawmakers.
FFL Transfer Fees and Taxes are not included and are the winner's responsibility.
No monetary compensation or substitution for ineligible winners. You are just out of luck.
---
About Sturm, Ruger & Co., Inc.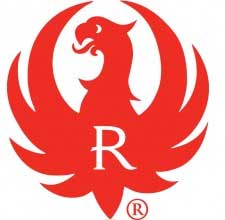 Sturm, Ruger & Co., Inc. is one of the nation's leading manufacturers of rugged, reliable firearms for the commercial sporting market. As a full-line manufacturer of American-made firearms, Ruger offers consumers over 400 variations of more than 30 product lines. For more than 60 years, Ruger has been a model of corporate and community responsibility. Our motto, "Arms Makers for Responsible Citizens," echoes the importance of these principles as we work hard to deliver quality and innovative firearms. See more at www.ruger.com
About AmmoLand Shooting Sports News:
Ammoland.com is the web's leading Shooting Sports News Service for the Ammunition, Firearms, Shooting, Hunting and Conservation communities. AmmoLand has a FREE Shooting Sports News Service that is seen by 10,000's of Ammunition, Shooting and Pro Firearms enthusiast every day. Visit them at www.AmmoLand.com
Don't delay! Be sure and complete the survey before we pick a winner.