U.S.A. –-(Ammoland.com)- Brownells has kicked off Black Friday early with their Build of Rights event! Sitewide there are some great savings on brand names such as Faxon Firearms, Geissele, Holosun, Aero Precision, and many more great companies. Brownells has also partnered with social media influencers to create their own custom builds. For the first day of this weeklong savings event, we will look at We Like Shooting's 458 SOCOM build.
First off, if you are not familiar with We Like Shooting they are an awesome podcast that delivers a great mix of firearms news, reviews, awesome tactical Wendy's patches, and other hilarious gun-related content. If you aren't already run over to their website or Youtube channel and give some of their stuff a watch!
For their build, WLS decided to create an awesome AR-15 pistol chambered in the potent .458 SOCOM. On top of the heavy-hitting round, WLS chose to add on a binary trigger from Franklin Armory allowing for rapid follow up shots.  WLS finished off the build with an awesome selection of parts to finish off your black rifle!
SBA3 PISTOL STABILIZING BRACE 5-POSITION ADJUSTABLE
FRANKLIN ARMORY AR-15 BFSIII TRIGGER
AERO PRECISION AR-15 ASSEMBLED XL UPPER RECEIVER
V SEVEN WEAPON SYSTEMS AR-15 LOWER RECEIVER ENLIGHTENED ALUMINUM
AIMPOINT COMPM5 2 MOA RED DOT SIGHT, LRP MOUNT
GEISSELE AUTOMATICS LLC AR-15/M16 MK 4 SUPER MODULAR RAILS, M-LOK
BROWNELLS M16 450 BUSHMASTER / 458 SOCOM BOLT CARRIER GROUP NITRIDE
FAXON FIREARMS AR-15 GUNNER BIG BORE BARREL .458 SOCOM
Make sure you get on these deals while they are available and take the time to vote for your favorite parts. The idea of a 10.5″ 458 SOCOM AR-15 is more than a little awesome in my mind but what is your choice? We will take a look at the other builds throughout the week leading up to Black Friday!
---
About Duncan Johnson: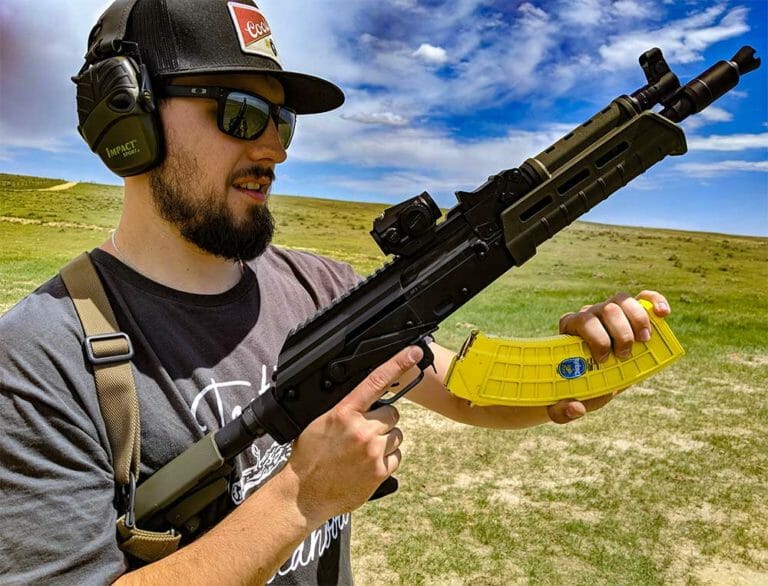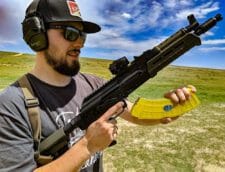 Duncan is a firm believer in the Second Amendment and that "shall not be infringed", means exactly that. A life-long firearms enthusiast and a graduate of George Mason University, now competing regularly in 3 gun competitions, Duncan is always looking to improve his shooting skills. Duncan is a regular contributor to AmmoLand and assists in the everyday gun-news publishing as an assistant editor.