GRINNELL, Iowa –-(Ammoland.com)- Brownells is partnering with Special Operations Wounded Warriors – a 501 (c) (3) charitable organization – to help provide service dogs for Purple Heart recipients of the U.S. Special Operations community during the Cash for K9s event.
Cash for K9s starts on November 11 – Veterans Day – and runs through November 17. During that time, Brownells shoppers may donate any amount they wish to support Cash for K9s, with Brownells matching the total of all donations up to $50,000.
Customers can donate on the Brownells SOWW page by clicking on the buttons on the Cash for K9s image.
"We are forever thankful for the great support offered to America's Veterans and members of the Special Operations communities by our partners in charity at Brownells," said SOWW Board Vice President Joel Pellicci. "Their efforts today to raise funds for our K9 program will help provide these incredible service animals to Warriors in need of support companions. Brownells' continued and consistent ability to serve those that serve us is truly helping save lives."
To learn more about Cash for K9s visit the Brownells SOWW page.
---
About SOWW
SOWW (Special Operations Wounded Warriors), a 501(c)(3) Charity, was formed in August of 2012 for the distinct purpose of providing outdoor experiences to a select group of both active duty and veteran U.S. Military Special Operations Forces, that have received wounds in battle, and have received our country's prestigious Purple Heart Medal. To donate or for more information, visit http://www.sowwcharity.org.
About Brownells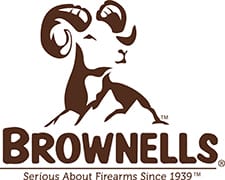 Serious About Firearms Since 1939™, Brownells is the world's leading source for guns, gun parts and accessories, ammunition, gunsmithing tools and survival gear. With a large selection of both common and hard-to-find items, and an extensive collection of videos, articles, and gun schematics, Brownells is the expert for everything shooting-related. Committed to maintaining our great traditions, Brownells has more, does more and knows more – and guarantees it all, Forever. For more information or to place an order, call 800-741-0015 or visit Brownells.com. Stay up-to-date with Brownells on YouTube, Facebook, Twitter and Instagram.